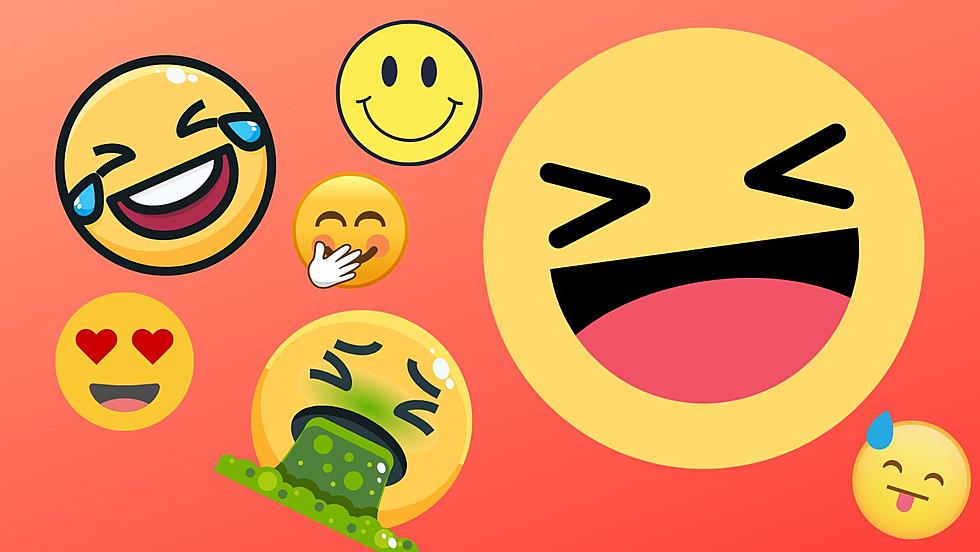 New Jersey's Most Used Emoji
Canva
Quick, what does the word "emoji" mean?  It's understandable if you believe the word is somehow connected to the word, "emotion."  I mean emojis are all about pictures that reflect emotions, right.
The true origin of emoji comes from the combination of two Japanese words, "eh" and "moji" which can be translated to pictograph.
Another fact you may not be aware of, is that an organization called the Unicode Consortium oversees which emojis are added to our everyday life.  Think of them as a licensing organization that's responsible for maintaining a worldwide standard.
Each year, the Unicode Consortium releases several new emojis to the public.
We, as a society, have been using them to add emotional context to our messages.
For some, it's a simple smiley face when thanking someone.  Or maybe the frown to express disappointment.  There's the poop symbol when we don't like someone, and the winking eye can be used several ways, including to flirt with someone.
Emoji's have become a language within a language.  Interestingly, while there is an international standard for these emoji's, translation can be tricky.  That's true even if we speak the same language.  This is even more true between generations.
For instance, when I want to express support for someone in need, I use the emoji for praying, is that what YOU?  Or do you see two hands doing a high-five?
Last year, Newsweek, put out a list of the most popular emoji's by state.  Given how we are in New Jersey, I was a little surprised to learn that the laughing face was the most used emoji in New Jersey.
They officially define this emoji as tears of joy, but that goes back to my point about translation.  We're not alone.  This emoji was so popular, that it was the first emoji added to Oxford Dictionary Word of the Year.
Where the Snowflake Is Most Popular as Each State's Top Emoji Revealed (newsweek.com)
South Jersey Nightlife
Delicious Cape May Restaurants Open Year-Round 2022-2023
The off-season is my favorite time of year to visit Cape May. You will find that the least crowded time is a great time to try some delicious Cape May restaurants that stay open year-round or most of the off-season.