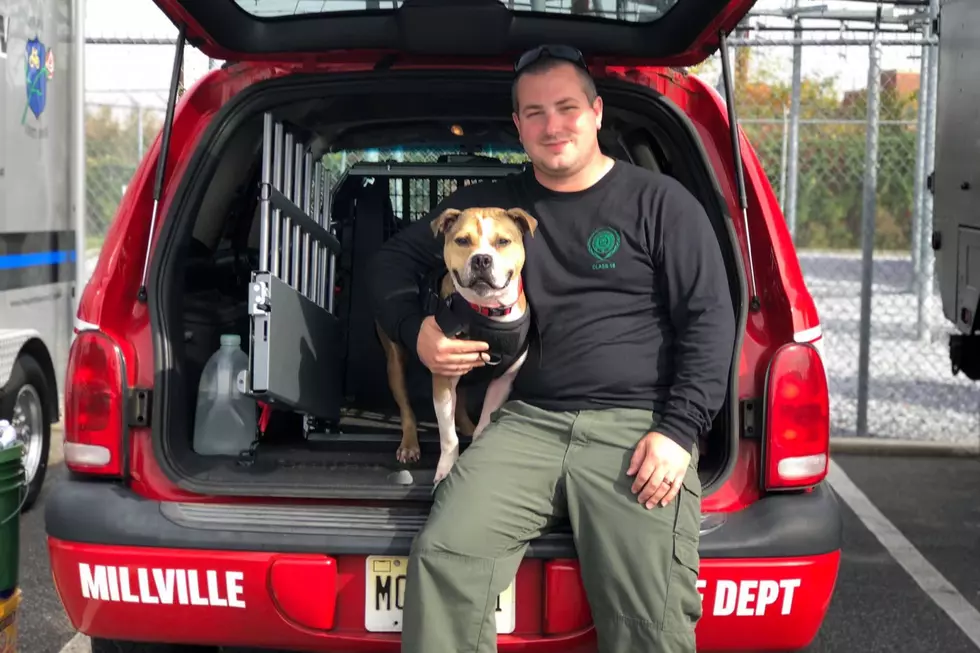 New Jersey's First Pit Bull Arson K9 Officer is in Millville
Throw Away Dogs Project via Facebook
Hansel, a rescued pit bull, is now a proud K9 officer with the Millville fire department. The road to the job wasn't easy for Hansel, spending 15 weeks training with Millville firefighter Tyler Van Leer at the New Jersey State Police K9 Association' academy. Hansel is the first pit bull arson K9 officer in New Jersey.
When Hansel was only 7 weeks old he was rescued from a dog-fighting ring in Canada. The organization Save the 21 rescued the pit bull during their attempt to take in 31 dogs that were saved from the dog-fighting ring. One of Hansel's litter mates is also in New Jersey and has found purpose as a therapy dog.
A group who trains rescued dogs to become work dogs, called the Throw Away Dogs Project, eventually received the now K9 and saw the potential in Hansel.
During his training, Hansel was tested in many different jobs to find which one best suited his skills. Ultimately, it was decided that the K9 would be best as an arson K9 officer.
Hansel will work with the fire department to determine if a fire was arson. After the scene is deemed safe by firefighters and the point of origin for the fire has been determined, an Hansel will sniff out the area for accelerant. Hansel is trained to sit down if accelerant is detected and Van Leer will collect evidence.
The K9 will begin working on January 19th with Van Leer.
Enter your number to get our free mobile app