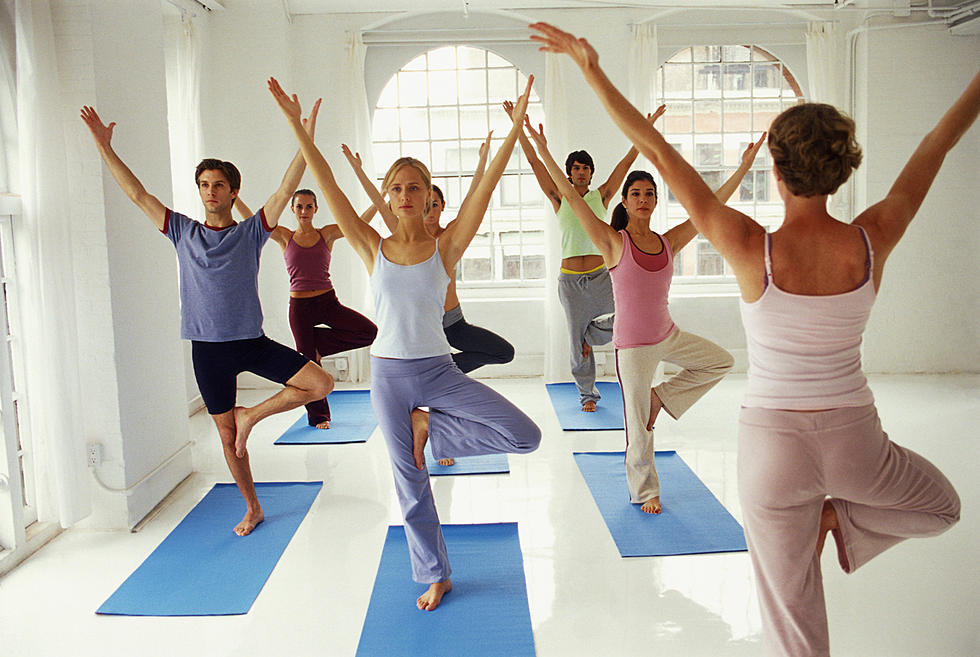 New Jersey Yoga, Pilates, and Martial Arts Studios Can Reopen
Creatas/thinkstock
Governor Murphy gave his go-ahead this week for yoga, Pilates, and martial arts studios to reopen throughout New Jersey, but under new health guidelines.
Enter your number to get our free mobile app
The studios may only operate at 25 percent capacity, everyone must observe social distancing, and ALL who attend, including instructors, must wear face masks, 6abc.com reports.
Meanwhile, I'm over here like, 'YAY! More room for my yoga mat and less people flinging their sweat on me!', lol.
Now, when it comes to martial arts, Murphy draws the line at sparring or contact drills while practicing indoors. Interactions like that will have to wait.
Maybe you're wondering why these facilities are allowed to reopen, but not gyms? Because yoga, Pilates, and martial arts centers are not 'licensed healthy clubs', they are considered indoor recreation, according to 6abc.com.
When it comes to yoga, there's a LOT of breathing involved, so I'm not sure how I feel about having to wear a mask for my whole practice. I think I'll probably just stick to doing yoga and Pilates at home for now. I'm a full believer in mask-wearing, I just don't think I'd be able to effectively get through a whole class wearing one.
Do you feel ready to reenter yoga studios? Let us know in the comment box below.
KEEP READING: Greater Atlantic City Area Athletes Who Played Games In NFL