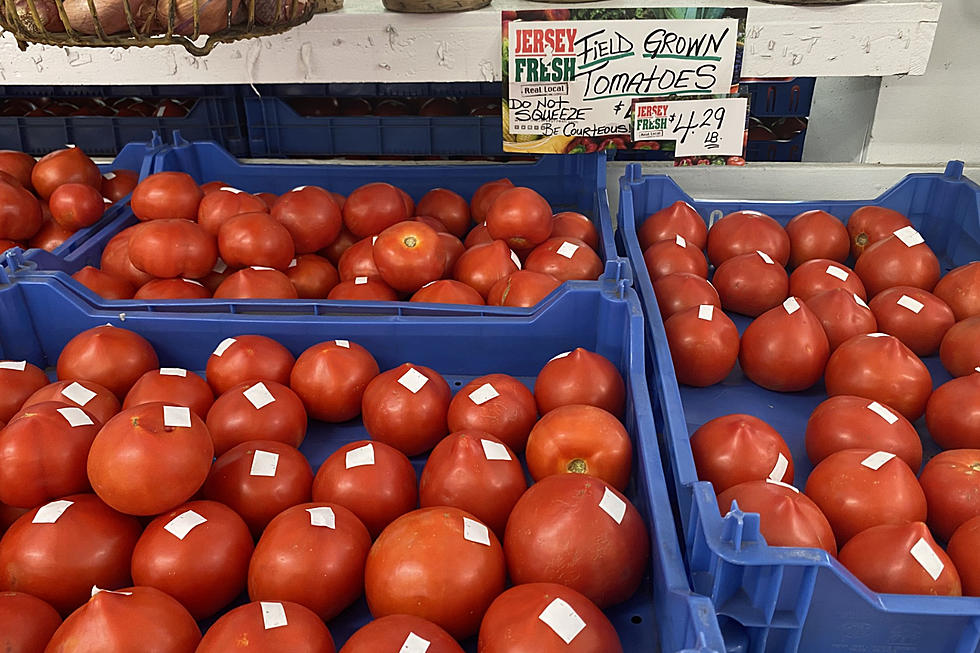 New Jersey tomatoes are finally here
Dennis Malloy / Townsquare Media
The Jersey tomato crop is running about a week late this year. They finally hit the farm stands, garden centers and some supermarkets in South Jersey this week.
They're coming in from the farms in far South Jersey, mostly Salem and Gloucester counties right now. It may take a week for farmers and growers in Central or North Jersey to supply fresh-picked Jersey tomatoes.
They are finally making their appearance at farmstands garden centers and even some supermarkets in southern New Jersey. The ShopRite in Medford has some but some of the best ones I found so far are at the Red Top Market just down Route 70 in Southampton. The first ones usually arrive from Cassaday's, Buzby's and Viereck Farms. The ones I picked up today are from Viereck Farms in Swedesboro and they are amazing!
Cassidy is one of the largest farmers in New Jersey and George Cassaday is a fifth-generation farmer in Monroeville Salem County New Jersey. All three of those farms are usually the first to get their products to local markets.
Their product is always consistently good. Good old jersey beefsteak tomatoes. There is nothing like the taste of a fresh Jersey tomato. Some of us wait all year long to experience that unique one-of-a-kind flavor of a Jersey fresh tomato.
Whether you like them sliced thick with mayonnaise on two pieces of white bread, drizzled with a little olive oil and basil, or with a dab of pesto on top with crumbled feta cheese, you just can't beat one of the best things our state has to offer. The Jersey tomatoes are here!
Dennis Malloy's easy, delicious Jersey tomato flatbread
This is the best time of year to make use of the abundance of jersey tomatoes while they last.
Dennis Malloy's easy tomato sauce recipe
Opinions expressed in the post above are those of New Jersey 101.5 talk show host Dennis Malloy only.
You can now listen to Dennis & Judi — On Demand! Hear New Jersey's favorite best friends anytime, anywhere and any day of the week. Download the Dennis & Judi show wherever you get podcasts, on our free app, or listen right now.