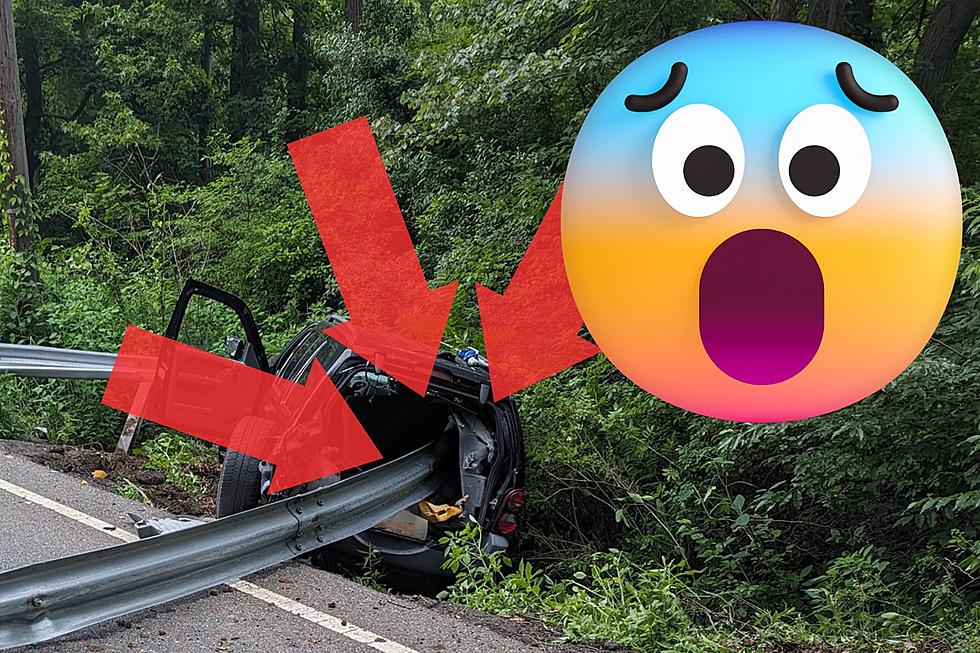 OMG! Driver walks away from crazy crash in Monmouth County
Millstone Township Fire Department/Townsquare Media illustration
😲 Crazy crash sends guardrail through SUV in Monmouth County
😲 Driver miraculously walks away
😲 Photos show an amazing scene
---
A driver is lucky to be alive after a bizarre accident in Monmouth County that sent a guardrail completely through his SUV.
The accident happened on Sunday on Route 571 in Roosevelt Borough at approximately 4:30 p.m.
Photos posted on Facebook by the Millstone Township Fire Department show the rail entered the front of the SUV and exited out the back.
As it went through the vehicle, it speared through the passenger seat and the right rear seat.
The SUV ran off the road with the guardrail snaking out behind the vehicle for at least two car lengths.
Luckily, there was no one but the driver inside the vehicle, and he walked away without injury.
There has been no indication of what caused the crash. State Police tell NJ.com no summonses were issued to the driver.
Don't do it! Harmful move some NJ gas attendants do with your car
An idea New Jersey should consider when it comes to full-service gas pumps.
How overtaxed NJ drivers MacGyver their cars
NJ's FAV ICONIC MOVIE AND TV CARS
Report a correction 👈 | 👉 Contact our newsroom