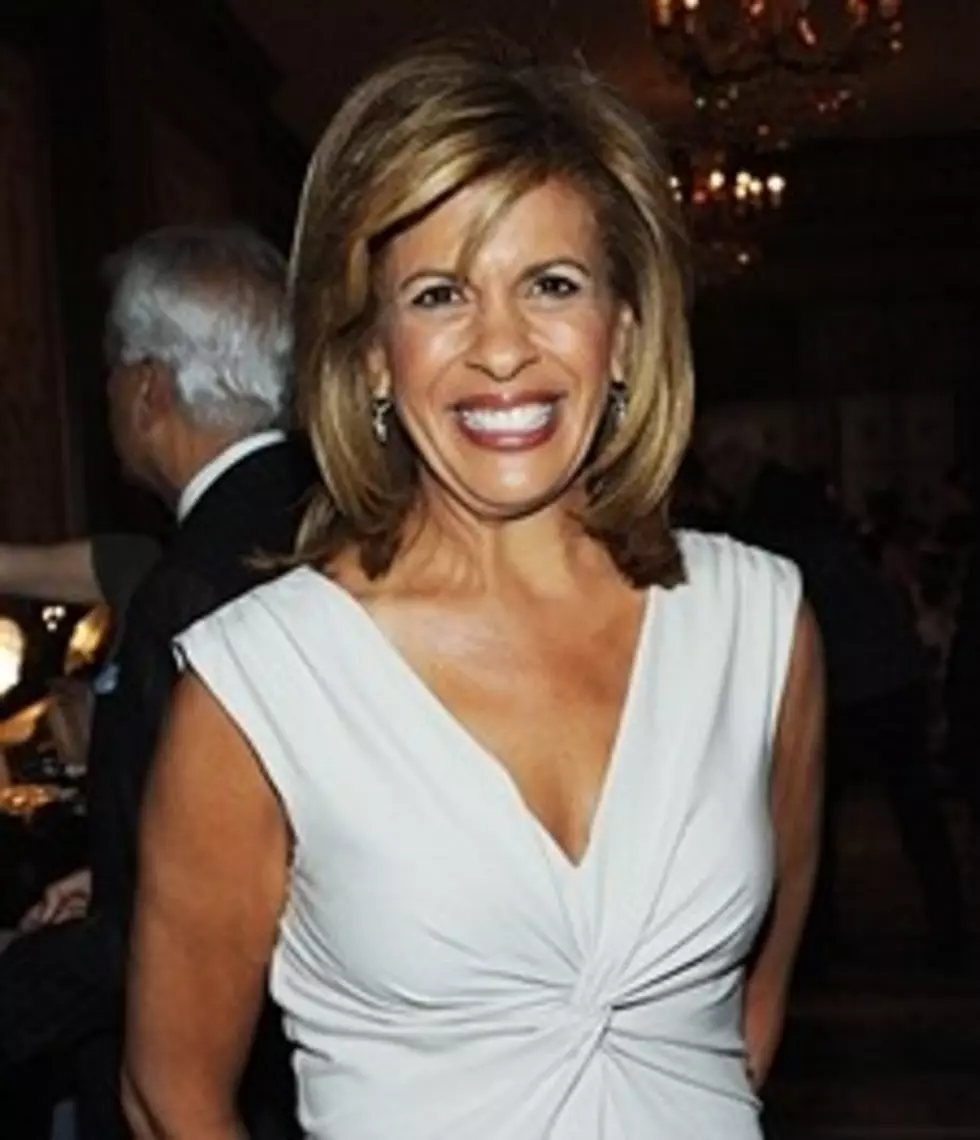 My Celebrity Sighting This Weekend By The Beach [VIDEO]
The last thing you expect when you decide to take a weekend getaway is to spot somebody famous.  Not Only spot them, but watch them walk pass you and sit so close to you that eavesdropping on their conversation would be rude, and entirely possible.  Our lunch was all about Hoda!
I should start by saying my girlfriend and I planned a getaway to the beach this weekend, and yes the weather sucked on Sunday but Saturday turned out pretty damn good.  We walked the Boardwalk and breathed in the ocean air, found ourselves in the water up to our waist (not planned - suppose to be feet but got sucked in), and ate all kinds of good food!
The food was the starting point as we had lunch at a joint that Guy Fieri could appreciate for his DDD show!  Fish and Chips done the English pub way with Mushy Peas (unlike any kind of peas you have ever had before), a cold beer and Sticky Toffee Pudding for dessert.  This is not a meal for the health conscious.
While we were eating, my girlfriend spots a woman walking in with a few guests.  She is waiting for a table in this joint that is not big.  She is becoming giddy recognizing that the woman less than 20 feet from where we were eating was Hoda Kotb from the Today show on NBC.
What made this ironic for me is that I had see her on the ID Channel with one of her past assignments for Dateline.  I recognized her on TV, but was blasted by my significant other for not knowing her name.
Hoda walks in, and she is about 2 tables over from where we were.  The rest of our lunch was the debate of whether we should be like geeky fans, take a picture of her, or be respectful of her privacy.  We chose to be respectful, but we were tempted.
So where was Hoda by the shore?  Rehoboth Beach in Delaware!
Before you blast me for not supporting Jersey, keep in mind I spent much of my misspent youth every summer in Seaside Heights, and my girlfriend was a Wildwood girl.  In the 90's I was lost in many Asbury Park concert venues (from The Stone Pony, to The Saint and all points in-between).
As you get older, you appreciate places like Cape May.  With that comes the total appreciation for what Rehoboth Beach is about - a beach town of about 1500, with great shopping and dining, plus a true escape from the Rat Race.  Many celebrities like Hoda and her Today partner Kathy Lee Gifford have houses in Rehoboth - add to the list Wonder Woman (Lynda Carter), and Oprah!
Regular vacationers to Rehoboth include Denzel Washington, Luke Wilson, and Dave Grohl of The Foo Fighters.
To learn more about Rehoboth, listen to Today's dynamic duo talk with love about Rehoboth and Go Fish!