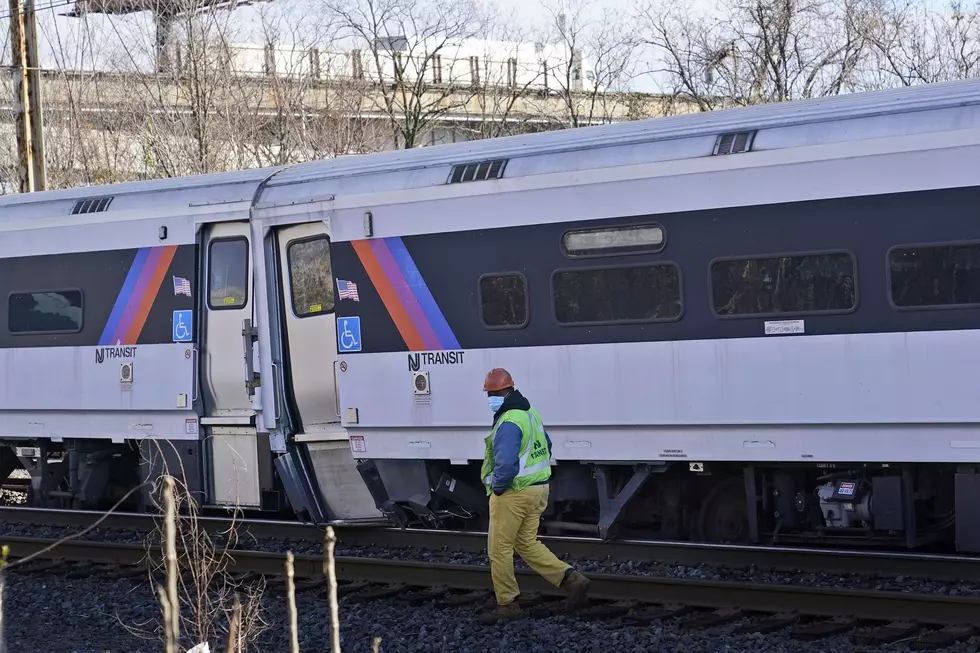 Murphy called NJ Transit a national disgrace … many riders agree
(AP Photo/Seth Wenig)
During his first run for governor, Phil Murphy called NJ Transit "a national disgrace" and promised to fix it. One of his first appointments was to tap Diane Gutierrez-Scaccetti as state transportation commissioner. 
She came from running the transportation system in the state of Florida. Well if you ask riders of the River Line, which runs from Camden to Trenton, they will tell you things have gotten worse.
Here's what one rider told us about the lack of trains and their condition.
"NJ Transit River line has 20 Light Rail Vehicles in its fleet. Currently, 16 of those trains are out of service due to mechanical breakdowns. NJ Transit River line has been operating on a Sunday Schedule daily for the last several weeks. The trains that are running are overpacked, dirty and don't have effective air conditioning. The trains are often late or canceled without notice. The platforms are dirty, and some signboards are broken. Many ticket machines don't work."
According to the rider, they are currently operating 4 single-car trains, 2 in each direction. Many commuters and customers complain daily about conditions and overcrowding and cancelled trains.
They also say that NJ Transit Police add to the delays by holding up trains and checking tickets when the train pulls into a stop.
A local Philly TV station did a story earlier this summer on the lack of air conditioning on the trains.
Ridership has always been low and even former Gov. Chris Christie called the River Line a "joke" because hardly anybody uses it.
It was launched in 2004 at a cost of $1.1 billion to build. The hope was that it would spur economic development along the route, which has never come to fruition. But the people who do use it as a means of transportation for work or personal use deserve better.
Many of us have used NJ Transit in one form or another from time to time, for trips to NYC or even in South Jersey to get to Atlantic City.
The people who we see on the trains who work for the system are dedicated, hardworking people. They don't make $280,000 a year like NJ Transit CEO Kevin Corbett, who makes more than state transportation commissioner Gutirrez-Scaccetti at $141,000 as of a few years ago.
The latest figures have the highest-paid exec at the agency at $507K, with the average executive at NJ Transit at $207,691 annually. The average employees there deserve better conditions and for sure so do the riders.
LOOK: Cities with the most expensive homes in New Jersey
Stacker
compiled a list of cities with the most expensive homes in New Jersey using data from Zillow.
New Jersey high school graduation rates
The lists below show 4-year graduation rates for New Jersey public schools for the 2020-21 school year. The statewide graduation rate fell slightly, from 91% in 2019-20 to 90.6%.
The lists, which are sorted by county and include a separate list for charter schools, also include a second graduation rate, which excludes students whose special education IEPs allow them to qualify for diplomas despite not meeting typical coursework and attendance requirements.
Columns with an asterisk or 'N' indicate there was no data or it was suppressed to protect student privacy.
Opinions expressed in the post above are those of New Jersey 101.5 talk show host Dennis Malloy only.
You can now listen to Dennis & Judi — On Demand! Hear New Jersey's favorite best friends anytime, anywhere and any day of the week. Download the Dennis & Judi show wherever you get podcasts, on our free app, or listen right now.