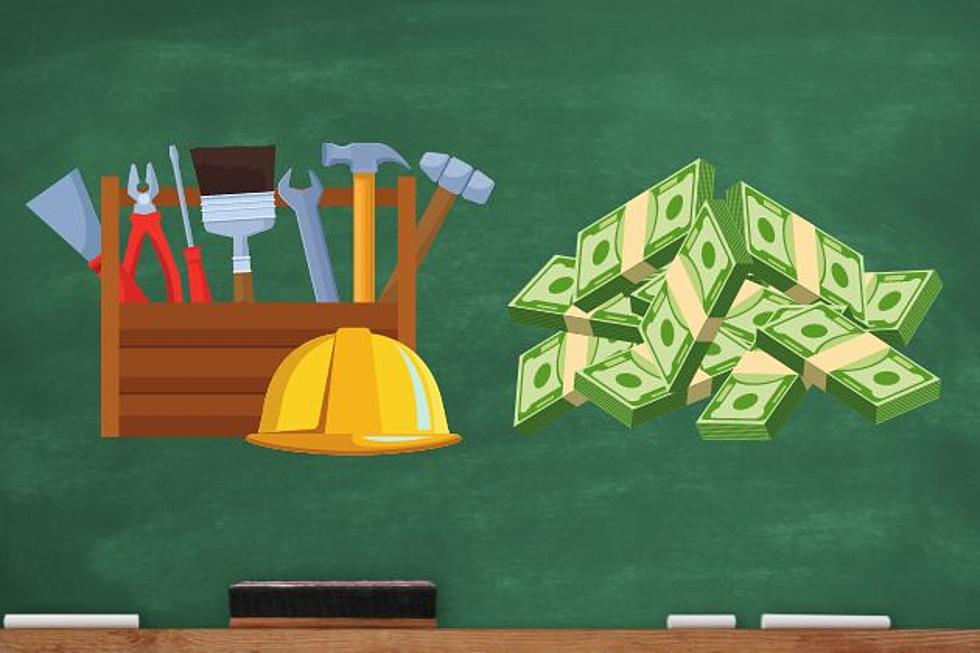 These NJ districts are getting state money for a billion dollars in upgrades
Canva
💲 The state grants should assist with $1 billion worth of school construction projects
💲 Planned upgrades include roofs, water heaters, HVAC systems, and more
💲 $450 million will be spread across more than 200 districts
---
Hundreds of school districts across the Garden State have been approved for funding from New Jersey for their much-needed school construction projects.
The New Jersey Department of Education and the New Jersey School Development Authority on Thursday announced the approval of close to $450 million in funds.
The money is earmarked for 668 projects across 261 school districts. The projects include essential building system upgrades, such as the repair or replacement of structural components and electrical systems.
"Coupled with an infusion of local funding, this collaboration will generate more than $1 billion in important upgrades to schools throughout New Jersey," said Gov. Phil Murphy.
Local contributions for the projects are estimated to total more than $598.5 million. The state-funded grants represent at least 40% of the total cost.
Officials noted that $350 million of the $450 million in grants will come from New Jersey's Debt Defeasance and Prevention Fund, which was established two years ago as a way to help avoid incurring new borrowing.
The NJDOE determined which projects will receive grant funds. The approved upgrades include 320 HVAC systems, 79 boilers or water heaters, and 211 roofs.
"Schools are the centers of children's lives and they deserve buildings and facilities that encourage progress during this critical time in their development," said Sen. Paul Sarlo, D-Bergen, chair of the Senate Budget and Appropriations Committee. "In collaboration with our local partners, we are making much needed investments in the classrooms and other physical spaces that will support their academic growth."
EDITOR'S NOTE: An earlier version of the list below included some incorrect information. 
$450 million in school construction funding approved by NJ
These are the $1 billion in projects and the state funding shares announced by the New Jersey Department of Education on Sept. 7, 2023.
School projects include essential building systems upgrades, building code problems, 320 HVAC systems, 79 boilers or water heaters, and 211 roofs.
Report a correction 👈 | 👉 Contact our newsroom
These are the best NJ high schools for sports
Stacker
put together a list of the best high schools for sports across New Jersey — using data from Niche that included sports championships, family surveys, student enrollment, athletic participation rate and sports options. Here's the top 25.
These towns actually cut their property taxes in 2022
New Jersey 101.5 examined Department of Treasury data to see which municipalities saw an average drop in property taxes last year. Here are the Top 20 average tax cuts followed by the rest.
Offbeat adventures: Travel to the coolest hidden wonders in every U.S. state
Fuel your offbeat travel dreams.
Stacker
found the coolest hidden wonders in all 50 U.S. states (plus D.C.) using data from
Atlas Obscura
.
[WARNING: Under no circumstances should you enter private or abandoned property. By doing so you risk bodily harm and/or prosecution for trespassing.]