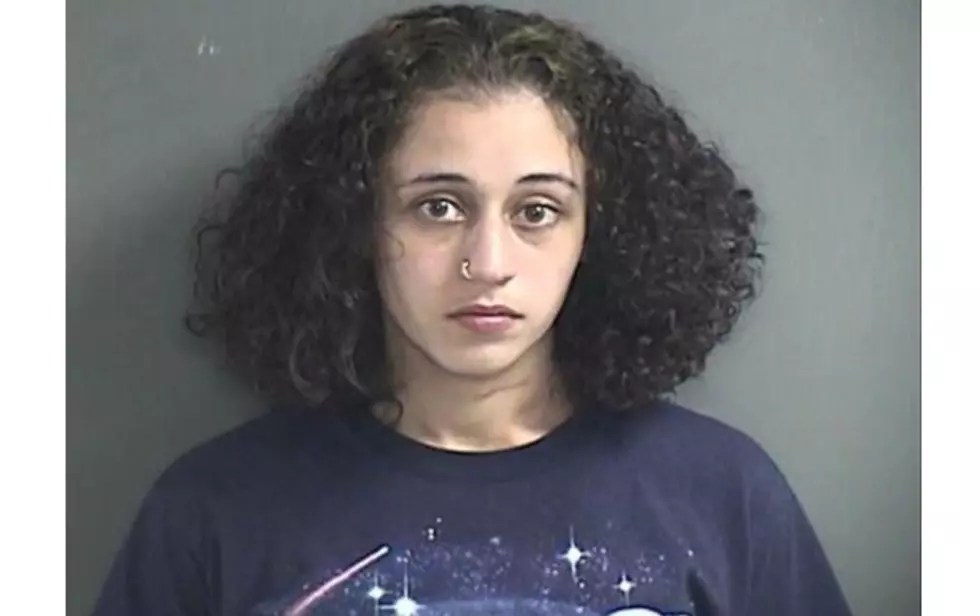 Millville Mom Charged After Daughter Turns Up at Hospital with Severe Head Injuries
Provided by Cumberland County Jail
A Millville mom and her boyfriend reportedly stopped at a gas station and liquor store before taking her daughter to the hospital for treatment of severe head injuries. Police say the girl was likely abused.
What allegedly happened to this little girl at the hands of her caregivers is appalling. NJ.com says the child, who's age was not provided, was taken to Inspira Medical Center Mullica Hill last week by her 21-year-old mother. Arriving unconscious, the girl was examined and found to have multiple injuries including bleeding on the brain, body bruises, damage to her chest, and cuts around her nose and mouth, according to authorities.
She was hurt so badly that she required an intubation tube, and has since been transferred from Inspira to A.I. duPont Hospital for Children in Delaware for further care.
When questioned, the mom, Elinette S. Muniz of Millville, reportedly lied to police, claiming the child fell from her bunk bed. She alleged that incident happened in Glassboro, but using her cell phone and GPS technology, investigators learned the girl's injuries were sustained in Millville. Reportedly, the child wasn't taken to a closer hospital in Vineland because she didn't want her family to find out, according to NJ.com.
A search of Muniz's home turned up the child's bloody clothing and blood splatter on her bedroom wall. Muniz admitted to detectives that she's hit her daughter hard enough to make her bleed in her attempt to discipline the girl. An absolute nightmare of a life for that poor little girl.
Muniz's boyfriend told police he's seen the woman "pop" her daughter in the mouth, and that he's seen the child fall a lot and hit her head. Muniz reportedly told police those falls were the result of her daughter having seizures.
Elinette S. Muniz was arrested and taken to Cumberland County jail. She's been charged with aggravated assault and endangering the welfare of a child. There's no word about whether her boyfriend will also face charges, or a current update on the little girl's condition.
SOURCES: NJ.com
More from SoJO 104.9
LOOK: 50 essential civil rights speeches
Many of the speakers had a lifetime commitment to human rights, but one tried to silence an activist lobbying for voting rights, before later signing off on major civil rights legislation. Several fought for freedom for more than one oppressed group.
Keep reading to discover 50 essential civil rights speeches.