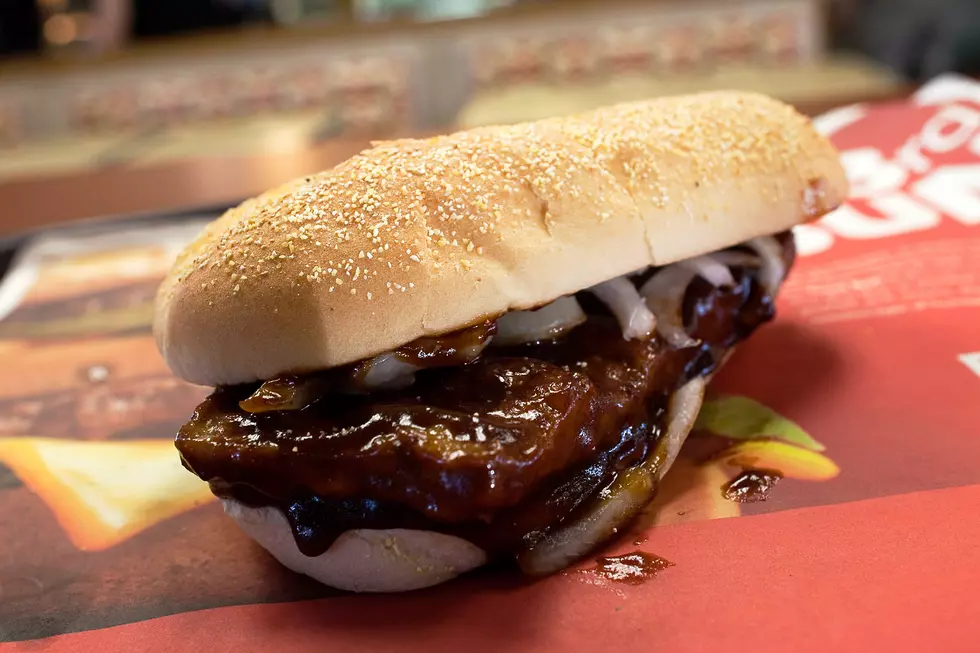 McDonald's McRib is Coming Back to New Jersey
David Paul Morris, Getty Images
Oh, happy days! The elusive McRib is coming back next week and I don't think I could be more excited. No, my friends, this is not sarcasm. I genuinely like, no LOVE the McRib. I cannot wait to sink my teeth into the barbecue dripping pork patty.
Delish.com reported the good news earlier today stating that McDonald's McRib would be returning once again on October 7th. However, it has been spotted in a few locations already. (Clearly checking the local McDonald's after work.)
Twitter is rejoicing over this glorious news.
If you are on the hunt for a McRib, don't worry because McDonald's has a page dedicated to finding the nearest McRib to you. You can use their McRib locator on their site. Lucky for South Jersey, many locations will be offering the McRib starting October 7th.