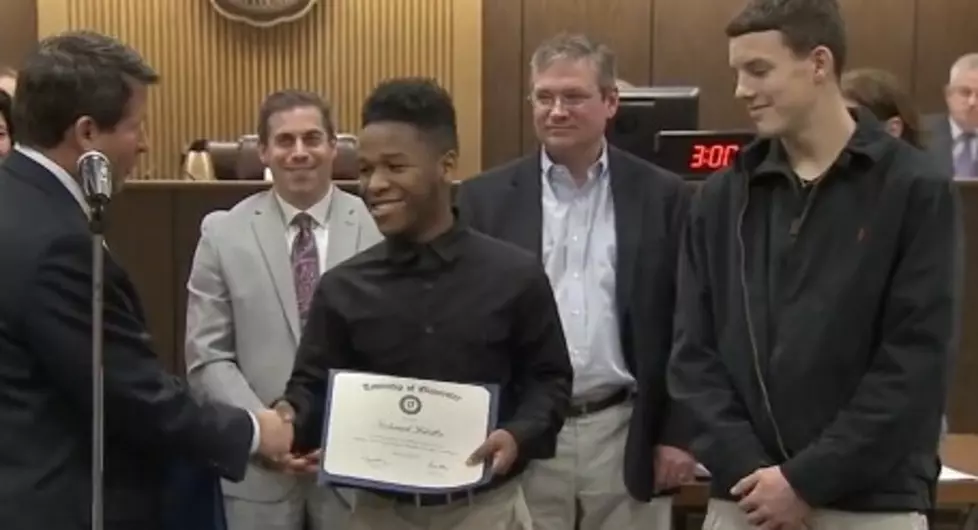 Local High School Students Honored for Saving Man Who Collapsed in Road
6abc.com
Two teen boys are credited with saving the life of a man who collapsed while running.
Mo Huballa and Jack Bisani, both of Gloucester Township and students of Highland High School in Blackwood, tell 6abc.com they were driving on Somerdale Road when they spotted a man near Chews Elementary School.
The teens stopped to help Derek Blakelock who went into cardiac arrest while he was out jogging.
"They saved my life. They saw me, I was prostrate on the ground. I don't remember any of it," said Blakelock, who also credits the paramedics who took care of him on the scene.
Blakelock, Huballa, and Bisani were reunited Monday at the Gloucester Twp. municipal building where the boys and their lifesaving actions were recognized by the mayor and city council.
SOURCE: Gloucester Twp. Police Dept.; 6abc