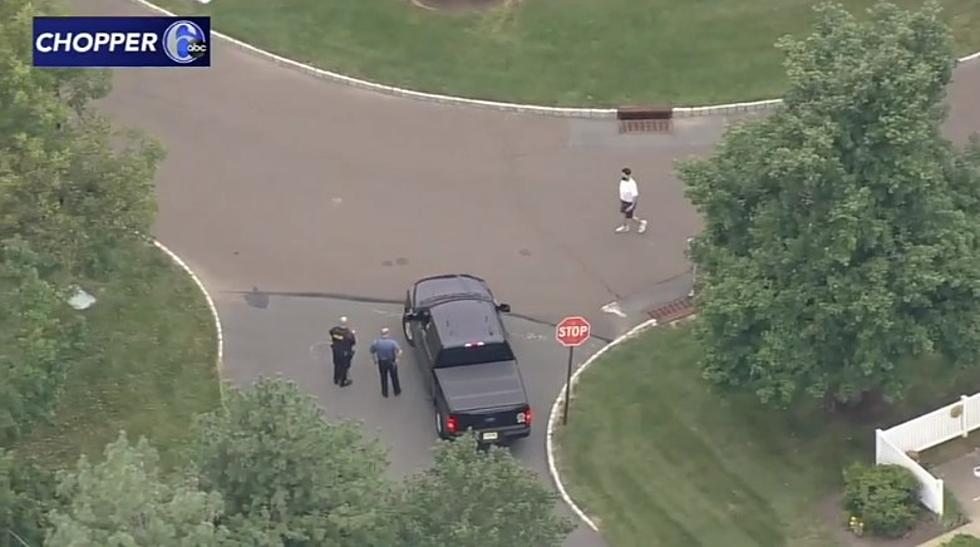 Kid Climbs into New Jersey Storm Drain, Requiring Rescue
6abc.com
A 9-year-old boy had to be rescued late Tuesday afternoon after reportedly climbing into a storm drain. Perhaps he was tempted by a red balloon?
No, I don't actually think Pennywise had anything to do with why this kid went into a storm drain in Lawrence Twp., Mercer County, but the fictional 'IT' clown did come to mind when I learned of the boy's story (after I knew he was found uninjured).
6abc.com reports that the boy was visiting family when he wandered away and managed to crawl into a drain off Port Court where he lost his way.
First responders were called to the scene and were able to pull the 9-year-old to safety with no added drama.
So glad he's okay! Not to make light of this situation, but don't EVER go chasing paper boats into a storm drain, EVEN if there's a pseudo-friendly clown asking you how you feel about popcorn.
Help Find These 62 Missing New Jersey Children
25 True Crime Locations: What Do They Look Like Today?
Below, find out where 25 of the most infamous crimes in history took place — and what the locations are used for today. (If they've been left standing.)
Most Expensive House For Sale in Mercer County
Located in Mercer County, the six bedroom and 10 bath home is listed for $9.75 million. The home has a movie theater, a bar, three bedrooms with balconies, and a three-bedroom carriage house. Outside, it has over 128 acres of property with a pool, a putting green, two ponds, and basketball and tennis courts.