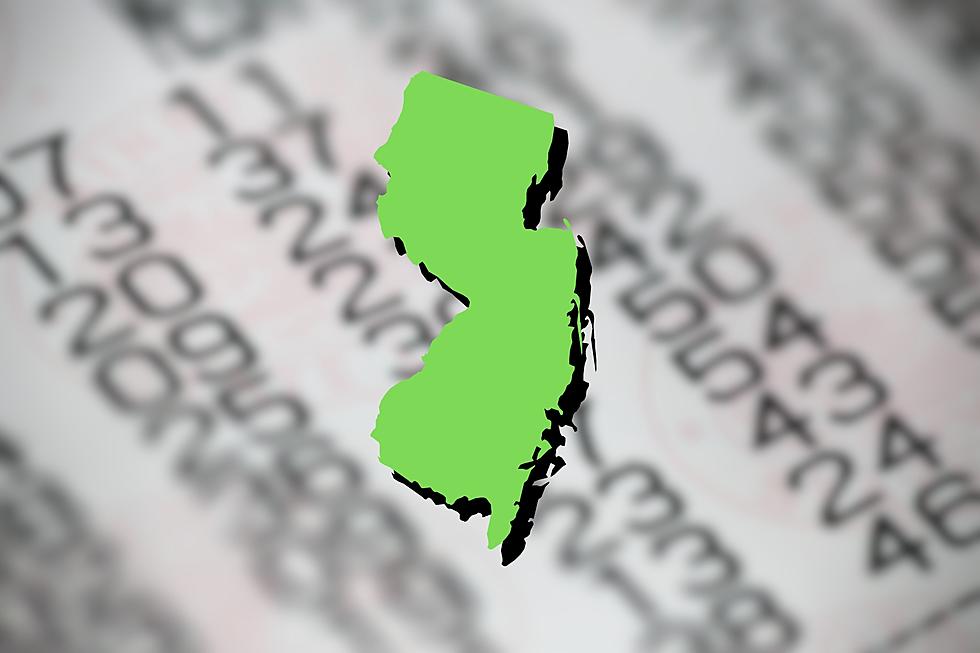 Only 1 Person in NJ Hit a Mega Millions Jackpot Tuesday Night
NJ lottery numbers - Photo: TSM Illustration
With $640,000,000 up for grabs Tuesday night with Mega Millions, people all over New Jersey were dreaming of how they would spend all of that money.
That is... if they won.
But as it turns out, no one did.
However, one person -- and only one person -- in New Jersey did win "a" jackpot, just not "the" jackpot.
Officials with the New Jersey Lottery say there was one third-tier prizewinning ticket sold for the Tuesday night Mega Millions drawing that matched four of the five white balls and the Gold Mega Ball. That winning ticket is worth $10,000.
Winning numbers
The winning numbers were 19, 22, 31, 37 and 54. The Gold Mega Ball was 18 and the Megaplier Multiplier was 04.
Lucky location
That ticket was purchased at Yogi's Quick Shop #1 on Fries Mills Rd. in Turnersville/Washington Township, Gloucester County.
In addition to that $10,000 ticket, 85 players matched four of the five white balls and won $500. And 12 of those tickets were purchased with the Megaplier, multiplying the prize to $2,000.
No big winner
With no winner last night, the Mega Millions jackpot is now at $720 million for the next drawing on Friday night.
Meanwhile, the Powerball jackpot for tonight's drawing sits at an incredible $1 billion.
Recent big lottery wins in NJ
Insane! The Top 10 Biggest Lottery Wins For People In New Jersey
These Are The Steps Experts Say To Take If You Win The Lottery
After getting over the initial shock,
Moneycrashers.com
says you should do these things immediately if you win the lottery!