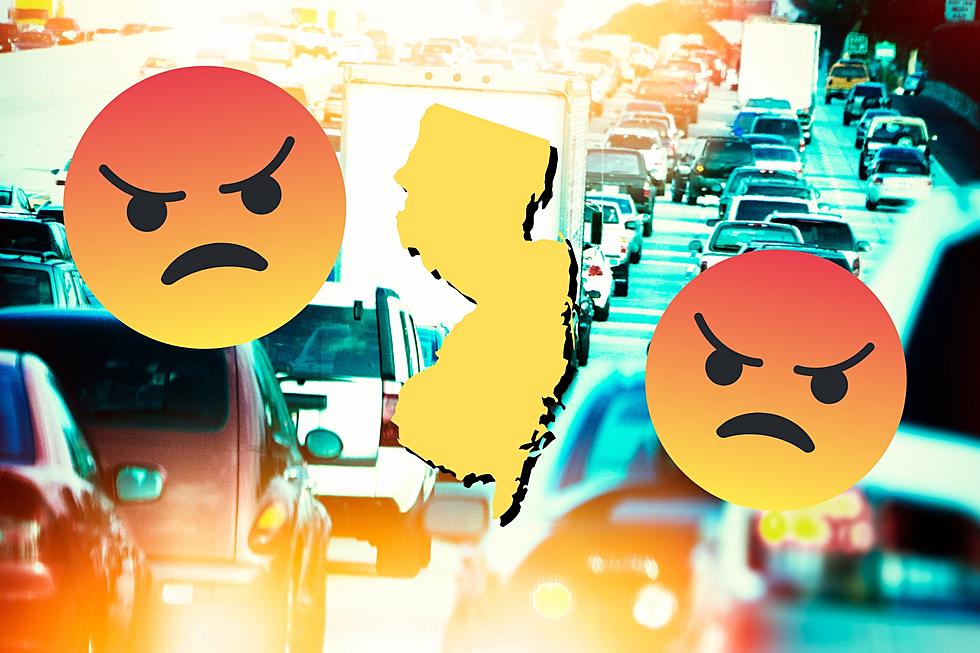 New Jersey Drivers Say These 12 Roads are the Most Hated in the State
NJ traffic jam - Photo: TSM Illustration
Consider this: New Jersey has approximately 39,000 miles of public roadways and with 9.3 million people living in the state, traffic jams happen.
Of course, that does not include people driving through the Garden State. We are, obviously, right in the middle of an extremely bust part of the country.
And with all of those people trying to get from A to B, traffic jams happen in all corners of the state at all hours of the day.
Welcome to New Jersey: buckle up, get out of the left lane, don't even think of pumping your own gas, make sure your EZPass has money on it, and get ready to sit in traffic.
Where we rank
According to a Census report at the end of 2022 that was published by NJ.com,
NJ residents rank third worst for commute times in the country -- only New York and Maryland are worse
The average commute time in the Garden State was 28.6 minutes in 2021
New Jersey has the most congested section of highway in the country: I-95 where it meets Route 4 in Fort Lee
Jersey drivers sound-off
I recently stumbled upon a conversation on a Jersey-oriented Facebook page where people were talking about the worst roads in the state and it was quite interesting.
The usual cast of characters were certainly mentioned, including the Turnpike and Parkway, but some surprises made the discussion as well.
Below are the 12 most hated roads in New Jersey as voted by Jersey drivers who live in New Jersey.
These are the roads that raise your blood pressure even just mentioning them, let alone trying to navigate them at rush hour...
You Picked Them: The 12 Most Hated Roads in New Jersey
Buckle up... it's going to be a bumpy (and often very slow) ride.
Gallery Credit: Chris Coleman
The 25 Most Dangerous Roads in New Jersey
Gallery Credit: Matt Ryan