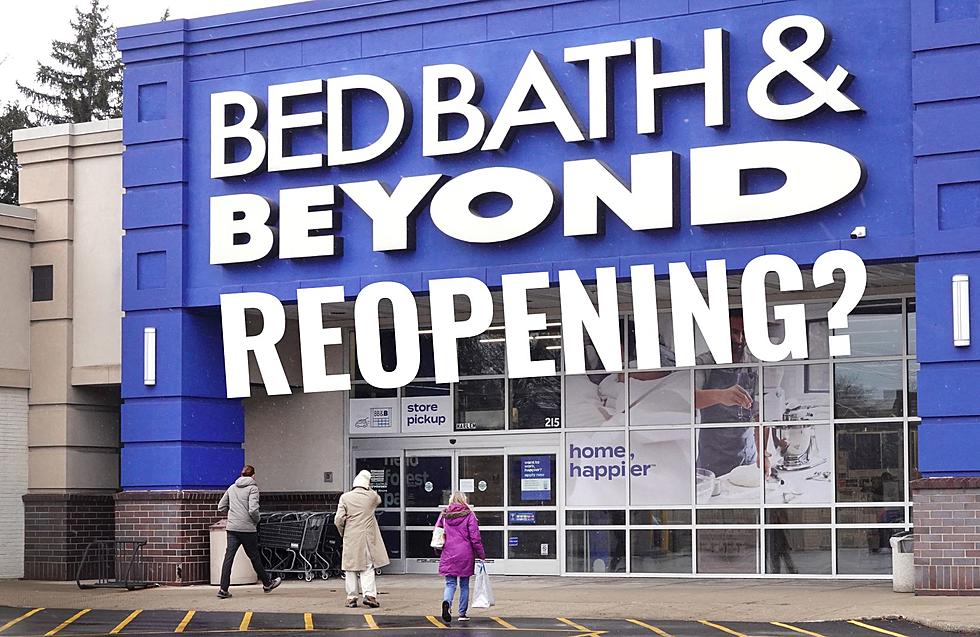 Bed Bath & Beyond Making a Unique and Thrifty New Jersey Comeback
Getty Images/Canva
It's been sad to watch our New Jersey Bed Bath & Beyond stores close down one by one.
Many have just chalked these locations shuttering as just the end of an era.
The era, of course, is shopping at a brick-and-mortar store.
The majority of retailers were hit by the perfect storm.
As we progressed through the 2010s and Amazon was really beginning to take over the world, it hurt businesses of all sizes. Small-town shops were hit the hardest, but so were the "big guys."
While already facing a decline in sales, a nationwide pandemic hit halting all traffic to these stores.
Fast forward to the current day, and many companies have just never recovered.
Bed Bath & Beyond was one of those companies.
In April of 2023, BB & B announced it would be closing its remaining stores in New Jersey and nationwide.
Bed Bath & Beyond was a lifesaver when I was a single guy trying to make my place look anywhere near presentable. My local store and its employees were always there to help a clueless dude like myself.
It turns out that the Bed Bath & Beyond name is not going anywhere and that the brand that you came to know and love is making a comeback. Kind of.
Remember Overstock.com? It's still around. I'm just asking if you remember because it's likely you haven't visited in a while.
According to CBS Boston, Overstock needed a bit of an overhaul. As in a complete name change.
There was never a negative connotation to the Bed Bath & Beyond name and brand. They just had money troubles.
So, Overstock has swooped in and bought BB & B out of bankruptcy. They don't want the physical stores though, they just want the name for a new website and app.
When you go to Overstock.com, you're redirected to Bed Bath & Beyond's website with a new slogan.
After checking out the new site, there isn't much of a change. The Bed Bath & Beyond and Overstock products are available. Although, it seems like more BB & B items are featured.
If you're waiting for the big blue 20% off coupon to be resurrected, you may have to wait a little while longer. There are currently no plans for that.
QUIZ: Can you identify 50 famous companies by their logos?
How well do you know the logos of 50 of the world's most famous companies? Keep scrolling to see if you can guess which icon belongs to which brand.