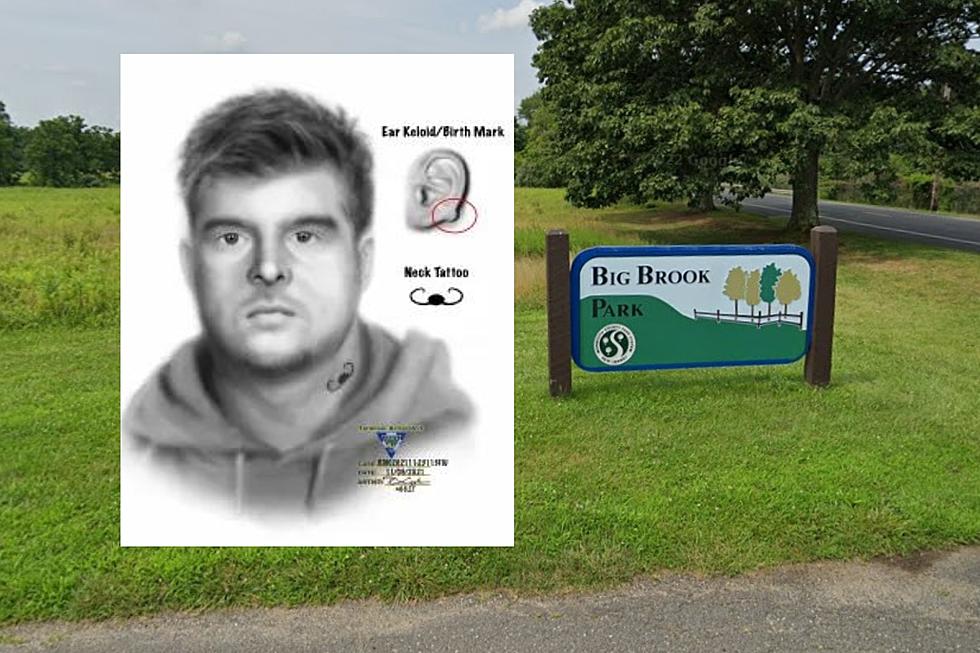 Monmouth County, NJ, Police Still Looking For Man Who Sexually Assaulted Jogger
Suspect wanted for sexual assault in Marlboro Twp NJ - Photo: Monmouth County Prosecutor's Office / Google Maps
Authorities in Monmouth County continue to ask for your help as they search for the man who sexually assaulted a woman in a park two years ago.
The incident took place shortly after 11:30 on the morning of Thursday, November 4th, 2021, approximately 100 feet off the Henry Hudson Trail in Big Brook Park in Marlboro, not far from the trail's eastern terminus at Boundary Road.
According to the Monmouth County Prosecutor's Office, an investigation determined that a woman was running in the area when she noticed a man stretching nearby.
The unknown man physically attacked the victim, causing her to fall to the ground. He brandished a box cutter, which he used to cause minor injuries to her arms. The man then allegedly exposed himself and sexually assaulted the woman before fleeing in an unknown direction.
Description
The suspect is described as follows:
Tanned white adult male
Medium-length hair
Possibly of Eastern European descent
Approximately 6 feet tall
Weighing approximately 240 pounds
Wearing a dark-colored hooded sweatshirt and sweatpants
He also reportedly had a raised scar on one ear, light facial hair, and a distinctive neck tattoo.
Help police
Anyone with information about this case is asked to contact Det. Joshua Rios with the Monmouth County Prosecutor's Office at (800) 533-7443.
As Summer Ends, Locals Can Finally(!) Enjoy These NJ Shore Restaurants
NJ street fairs return for the 2023 fall season
All New Jersey street fairs are listed in date order. Please note that some dates may have passed for the fall season.