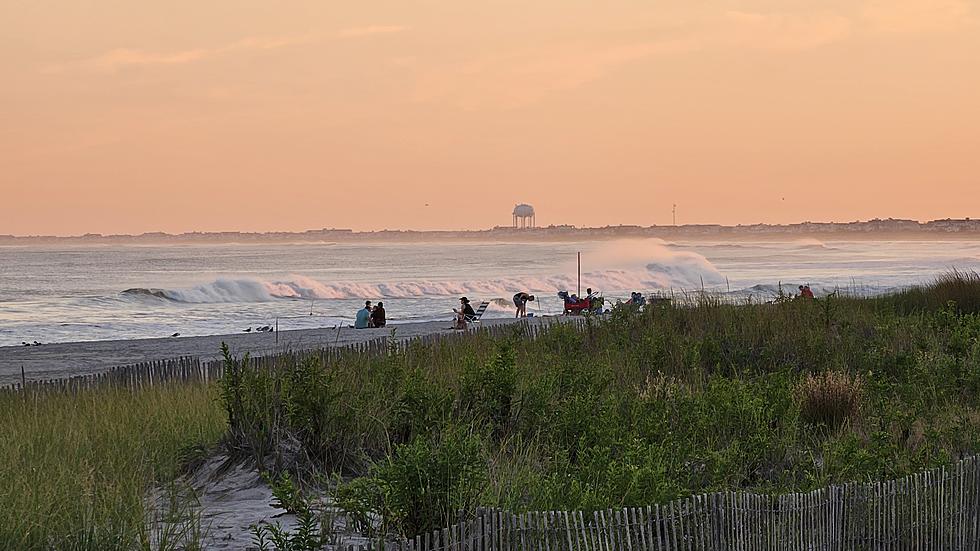 PA and NY Stay Away! It's Local Summer in NJ and it's Fantastic
Ocean City NJ in September - Photo: Chris Coleman
Local summer is finally here.
For those that aren't familiar with the term, "local summer" starts the Tuesday after Labor Day and runs for about a month or so.
It's when the crowds of summer-summer (June-July-August) have left, the weather is gorgeous, the beaches aren't crowded, and you don't have to spend 20 minutes finding a $20 parking spot at any of our shore towns.
$20 to park is actually a bargain in the summer... anyway...
This year was a little different, though. After Labor Day, we had to deal with a west wind pretty often, which meant many folks going to the beach had to deal with an insane amount of greenheads. That'll ruin your day in a hurry.
And then it rained. Quite a bit.
But, with the exception of Hurricane Lee moving up the coast and churning up the ocean over the next several days, true local summer is finally here.
Yesterday, I went to Ocean City after work and it was simply amazing. Don't believe me?
The boardwalk was quiet. A little busy but quiet. Enjoyable.
Since school is back, the nosiest part of the boardwalk was coming from Ocean City High School's football practice where the coaches were blowing their whistles every few seconds. There's only about 850 feet between the ocean and the 50-yard-line -- one of the most unique settings for high school sports in the entire state.
The beaches were peaceful and spotless -- no giant 10x10 tent canopies blocking your view, no families with 40 screaming kids, no wagons dragging a dozen beach chairs down to the sand. You could sit on the beach and just listen to the waves.
Some rides were closed...
Others were open. The ones that were open had no lines. And if you were on a rollercoaster, you got a bird's eye view of a spectacular sunset.
Oh, and that sunset...
I guess the one downside is many restaurants have either closed entirely for the season or are open only on weekends. Manco & Manco's 9th Street store, for example, is still open while the others are dark.
But if you are hungry, there's still no shortage of snacks to be had.
And you might just catch a string band from Philadelphia marching by once and a while (I know I said shoobies aren't allowed down the shore this time of year -- this is certainly an exception).
We only have a few weeks to really enjoy local summer -- take advantage of it. After work, drive down to your favorite shore town, grab a piece of pizza, and watch the sunset. Enjoy!
As Summer Ends, Locals Can Finally(!) Enjoy These NJ Shore Restaurants