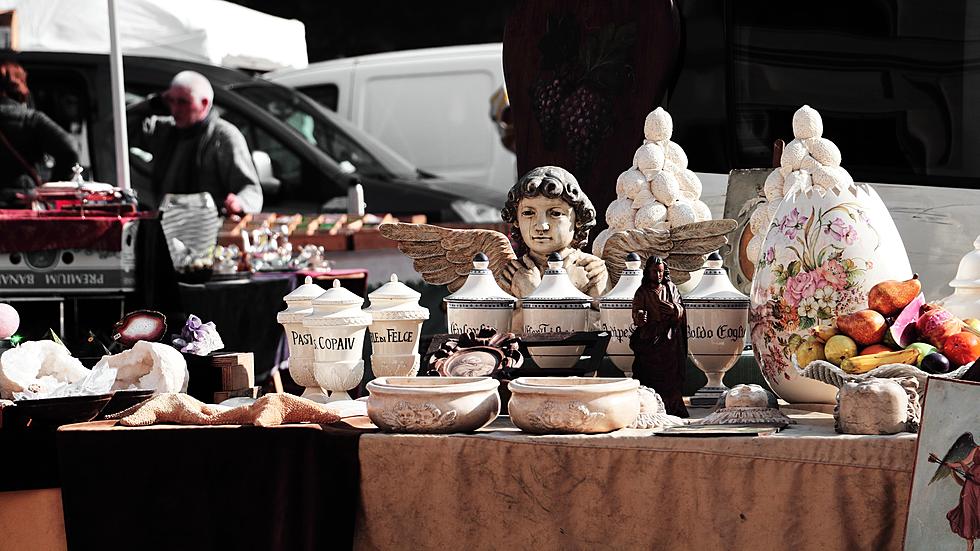 If You Love Flea Markets Then We Have One You Must Visit in New Jersey
Unsplash.com Simone Pellegrini
I don't go "flea marketing" very often, but when the mood strikes it can be a fun day trip trying to see what little treasure you might find. The fun thing, for me, is that you never know what you are going to find at a flea market. When you go to your everyday stores for things you need, you always see the same items for the most part and you know what you are getting before you go in. When you go to the flea market you just never know what will be there. Sometimes you score a nice find and sometimes you go home empty-handed without finding a single item. You need to use restraint, in my opinion, when going to a flea market, don't buy things you don't totally love just for the sake of buying something. If it doesn't jump at you then chances are you really not that interested.
One of the larger flea markets I have been to several times is the Columbus Flea Market in Columbus, NJ. This Burlington County flea market is a big one and you can spend a few hours going through all there is to see and like I said you never know what you are going to find. Whether you are looking for antiques or just a type of collectible you are into, good chance you may find it at a flea market.
In a recent article I came across from Travel Maven, they cited another flea market that is one of their best picks in New Jersey, one which I have not been to, but now I am intrigued and it is in a town that is known for its antique hunting. The Golden Nugget Antique Flea Market in Lambertville, NJ is one Travel Maven says has to be on your list of places to hunt for treasures. "The Golden Nugget Antique Flea Market has been a beloved tradition since 1967. Located in the charming and historic town of Lambertville in western New Jersey, this market is open year-round and makes for a great destination if you ever find yourself in the area scouring for antiques. The Golden Nugget has been recognized as one of the best vintage markets in the state for several years in a row."
So if you are looking for a place to investigate, maybe a trip to Hunterdon County and the Golden Nugget Antique Flea Market is in order. Let us know your favorite spots to go in New Jersey, post your comments below.
Most popular grocery stores in America
LOOK: Popular fashion trends from the year you were born
Leg warmers, pillbox hats, and overalls are a few of the most memorable fashion trends over the last 100 years. Take a trip down memory lane and explore these trends.