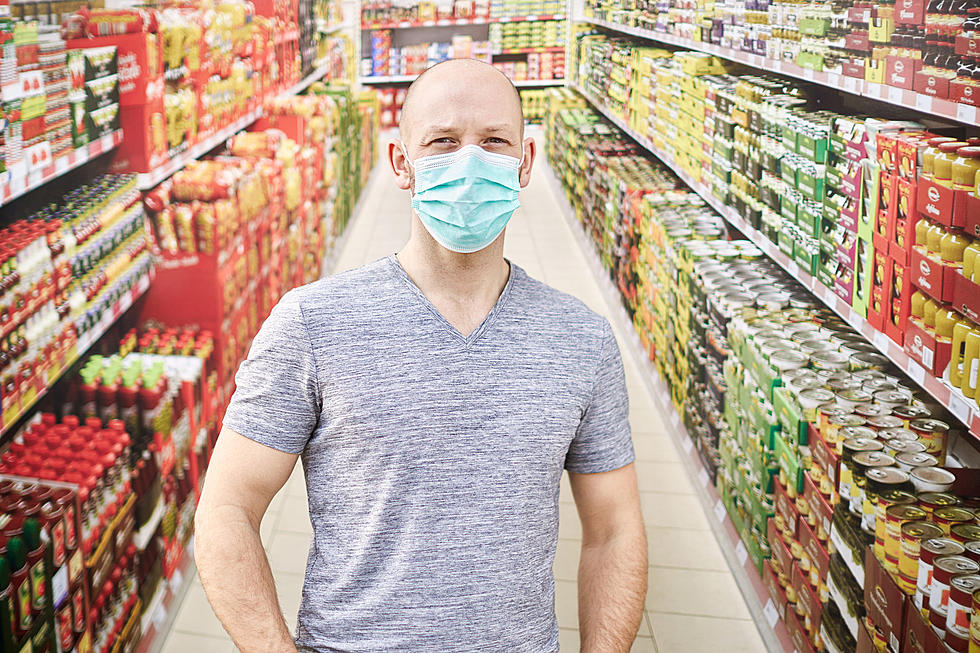 How Do You Feel About New Jersey Asking You to Wear Facemasks Again?
2K Studio
The wearing of indoor masks, whether you're vaccinated or not is starting to make a comeback in the Garden State as both Governor Muphy and State Health Commissioner Judy Persichillli are strongly recommending the use of face masks while indoors.
According to the Patch.com, the recommendation comes as COVID-19 cases continue to rise in New Jersey and in the entire country. Mask wearing is still optional in the state as a mask mandate has not been put into effect yet.
Some examples where you are strongly recommend to wear a mask due to an increased risk include:
Crowded indoor settings
Indoor settings where you may have close contact with unvaccinated individuals
Indoor setting where the vaccine status is unknown of others
If you are immunocompromised or at increased risk for severe disease
Governor Murphy and state Health Commissioner Judy Persichillli tell the Patch,
 "We have crushed this virus repeatedly like no other state in the nation, and we are proud to boast among the country's highest vaccination rates. But at this point, given where our metrics are now, we feel the best course of action is to strongly encourage every New Jerseyan, and every visitor to our state, to take personal responsibility and mask up indoors when prudent,"
The CDC is also recommending the use of indoor masks for those who are fully vaccinated especially if you are in an area of high transmission. The CDC is also strongly recommending the use of faces masks in all schools from K to 12.
The wearing of masks in schools across the Garden State was not addressed even though the 2021/2022 school year will be here before you know it.
I've noticed more and more people masking up indoors recently especially in stores and supermarkets. I'm not sure if I'm going to mask up even though I am fully vaccinated but the concern is most certainly there. I don't miss my glasses constantly fogging up but I may opt to wear a mask indoors once again if the COVID numbers continue to rise.
Delta variant dominating NJ - here are signs you may have it
NJ's most and least COVID vaccinated towns, by county
New Jersey reported just short of 4 million people fully vaccinated against COVID-19 statewide, heading into the last week of May. So how does that break down across all 21 counties?
And, how can some communities show a vaccination rate of more than 100%, according to state data? Reasons include people who have moved, those who are traveling and not residing at home where the census counted them, students who may select their school residence for vaccination data and people in long-term care (or other facility-based housing) among other reasons, as explained in a footnote on the state COVID dashboard.
COVID vaccines: 17 myths, misconceptions and scientific facts
Do any of the vaccines impact fertility? Do they contain a live virus, or change a person's DNA? Here are some of the most rampant social media rumors and the real, verified answers on COVID-19 vaccines currently being distributed in the U.S.