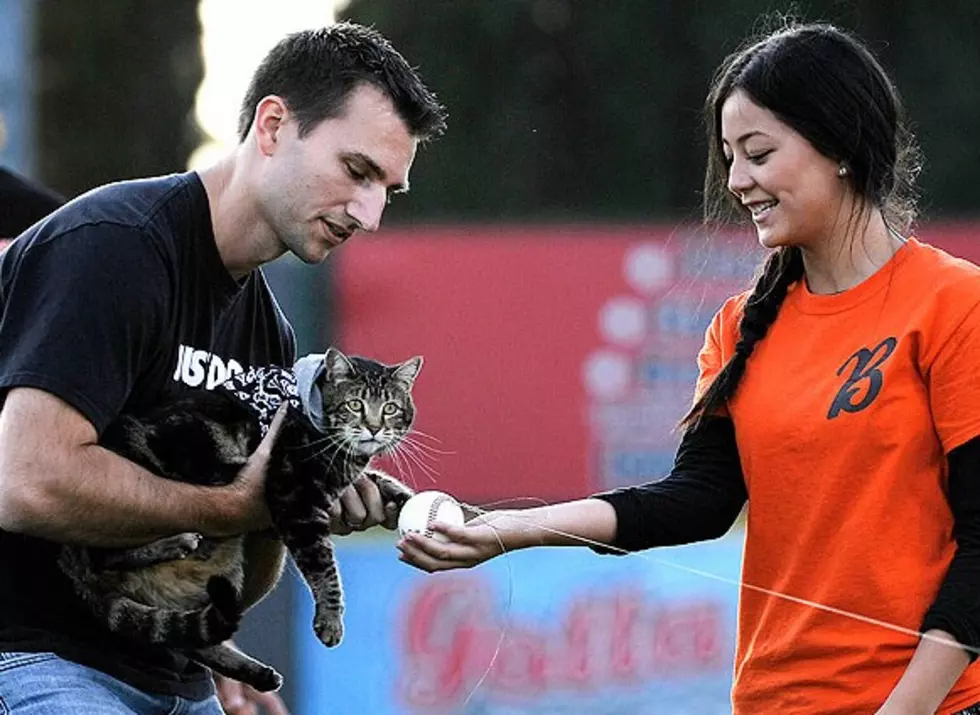 Hero Cat Throws Out First Pitch at Baseball Game [VIDEO]
Kevork Djansezian, Getty Images
Last week we told you about a heroic cat who saved a boy from a dog attack in S. Bakersfield, California.  Well every cat must have it's day.  Tara the Cat was given a big honor last night, invited to throw out the first pitch of a Bakersfield Blaze baseball game – or at least she tried.
Tara was captured on security camera May 13 when she raced after and chased away a neighborhood dog that attacked her 4-year-old owner Jeremy Triantafilo.
The video, which racked up 21 million views on YouTube, shows the dog biting and attempting to drag the boy. Within seconds, Tara leaps out and chases the canine away.
Jeremy needed 10 stitches in his left leg after the incident.
There was a failed attempt at the game, between the Blaze and the Lancaster JetHawks, to have Tara "throw" the pitch using a baseball attached to a fishing line, so Roger Triantafilo helped the cat throw the pitch as he held her in his arms.