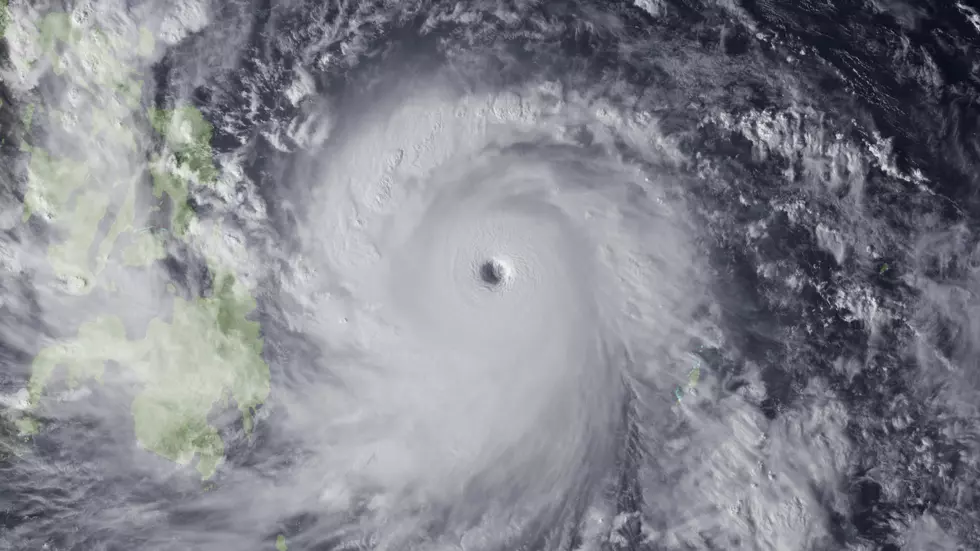 Check Out These Early Predictions for the 2019 Hurricane Season
NOAA via/Getty Images
The forecast and long range predictions are in for the 2019 hurricane season, which officially doesn't start for another two months. 
The 2019 hurricane season is shaping up to be an active one according to a report from NJ.com and AccuWeather.
The forecast from AccuWeather calls for 12 to 14 storms this season, which is slightly above normal than the 2018 season. A typical hurricane season starts in early June and lasts through November.
Out of the 14 storms, the possibility exits of four to five hurricanes. Two of the four storms could become a major hurricane or tropical storm which could impact the U.S.
The list of storm names for 2019 Hurricane Season has been released according to the Press of Atlantic City. Some of the names from The National Oceanic and Atmospheric Administration list include: Andrea, Barry, Erin, Jerry, Karen, Lorenzo, Olga, Tanya and Wendy. The full list from NOAA includes 21 names for the 2019 Hurricane Season.
You should have a plan in place for any potential storm or hurricane. Our Lite Rock Chief Meteorologist Dan Zarrow will also you keep you up to date with continuous weather updates.