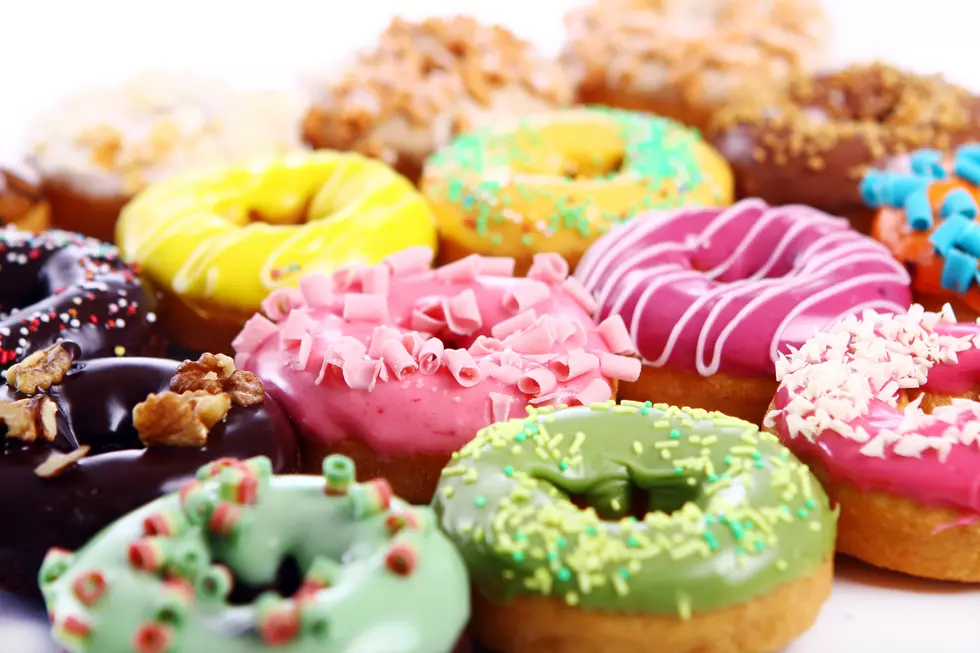 Get Free Donuts This Friday For National Donut Day
YekoPhotoStudio/Thinkstock
This Friday, June 7th is National Donut Day! Or is it National Doughnut Day? I've been googling the correct way to spell donut/doughnut, and I can't get a straight answer. (I'm going with DONUT)
Sorry...I'm getting sidetracked.
My point is that on Friday,  many retailers are giving out FREE donuts to celebrate:
Dunkin: Purchase any beverage and you'll get a free donut of your choice, all day long.
Krispy Kreme: Giving away one free donut to anyone who comes into their stores on June 7, no purchase necessary.
Walmart: Simply visit the bakery section of any Walmart Supercenter or participating Neighborhood Market to claim your treat.