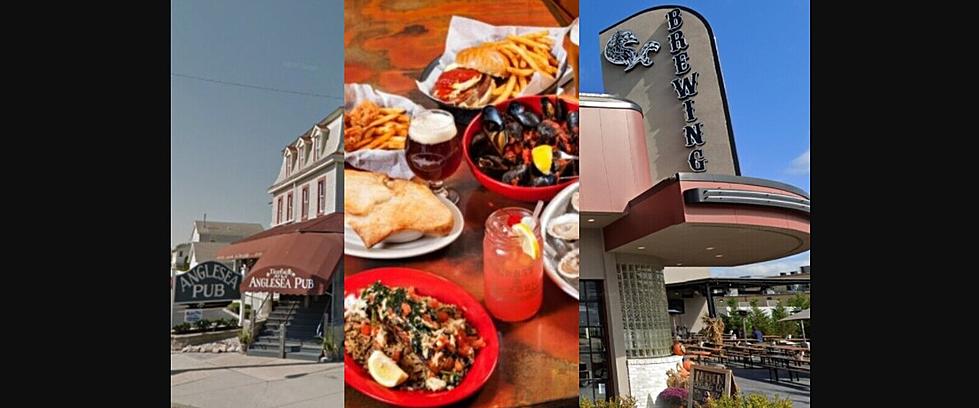 Good Eats! The Restaurants Open Year-Round in the Wildwoods
Google Maps
Trying to find a place to have a good meal in the Wildwoods in the off-season can be a shock to the system. After all the fantastic choices available on the island during the summertime, you've gotten a little spoiled, haven't you?
Although most of the eateries in Wildwood, North Wildwood, and Wildwood Crest do close for the off-season and several others that stay open into shoulder season shut their doors by New Year's Eve, there are still some good places to get a great meal out on the town in the Wildwoods...if you know where to go.
The truth of the matter is, there are many more good restaurant choices than there used to be in the off-season in Wildwood.
I have put together a gallery of restaurants and bars with food in the Wildwoods that remain open all winter long.
Take note, though, some of these establishments are on reduced days and hours schedule during the off-season, so it would be a good idea to check with them before you go.
Bon appetite, my off-season Wildwood friends
Listen to Eddie Davis mornings on Lite Rock 96.9 and download our free Lite Rock 96.9 app
Good Eats! The Restaurants Open Year-Round in the Wildwoods
Here's a look at the restaurants and bars with food open all year-round in the Wildwoods.
Off-Season Alert! Delicious Cape May Restaurants Open Year-Round
The off-season is my favorite time of year to visit Cape May. You will find that the least crowded time is a great time to try some delicious Cape May restaurants that stay open year-round.
How Many of These Delicious Atlantic County Restaurants Have You Tried?