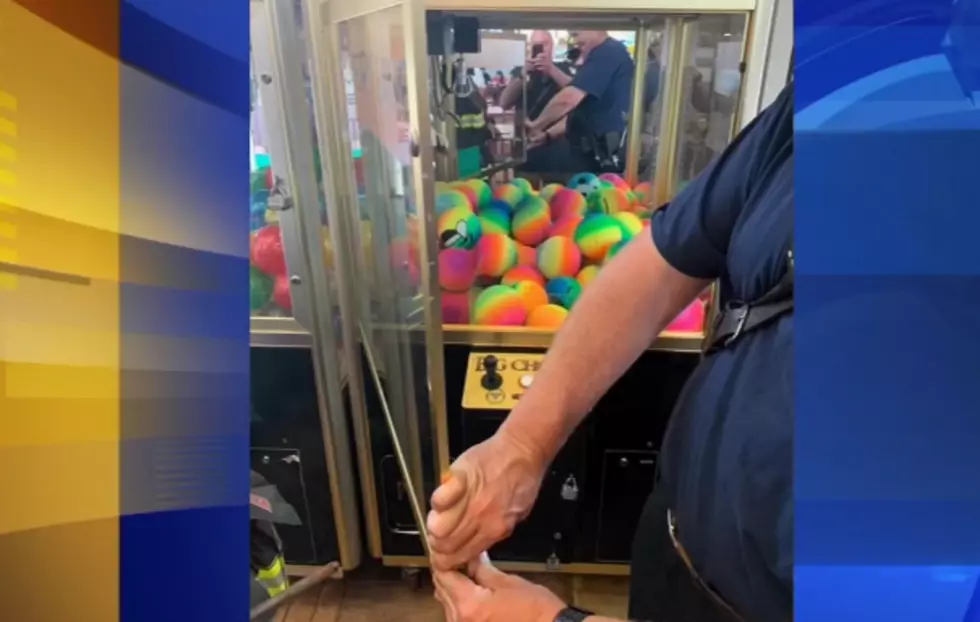 Gloucester Twp. Child Rescued After Getting Stuck Inside Claw Machine
Gloucester Twp. Fire District 6 via 6abc.com
Firefighters in Gloucester Township were called in to help rescue a child who got caught inside a claw prize machine.
I never understand how a kid could manage to wedge themselves up inside one of these machines, but I guess they've got no fear of claustrophobia, lol. That prize is everything to them.
There were no reports of any injuries, and the boy was reunited with his family. We also don't know exactly where this particular claw machine is located.
No word on whether he or she was able to get their hands on one of the machine's goodies. But they deserve to have one after all that, in my opinion, lol.