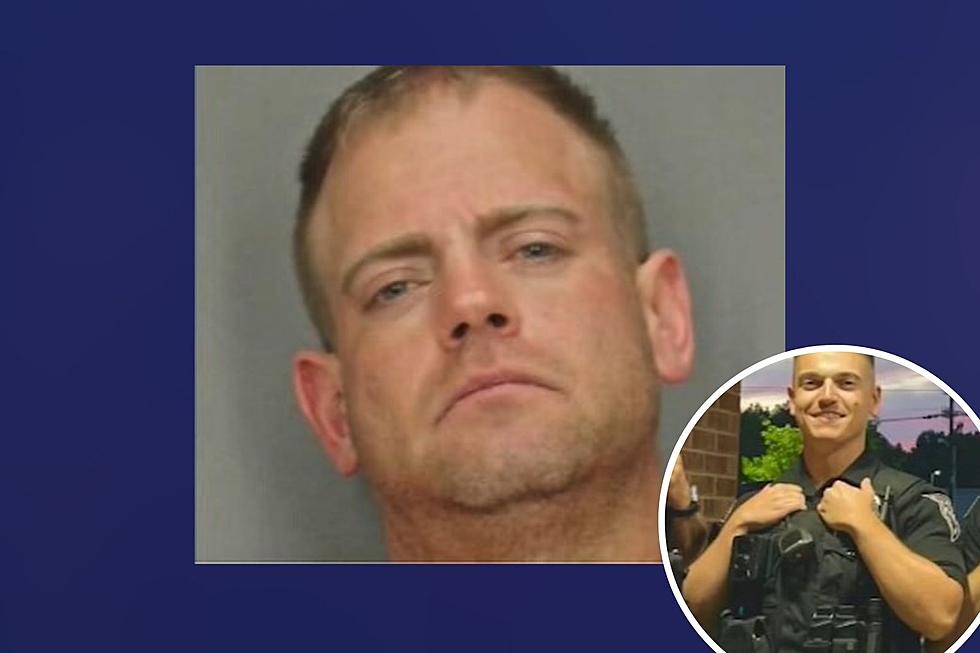 Gloucester Co., NJ Man Charged with Attempted Murder of Deptford Cop
6abc.com; Deptford Twp. Police Department; Gloucester County Prosecutor's Office
A Gloucester County man has been charged with the attempted murder of a police officer after an incident at Deptford Mall.
Deptford Twp. Police were reportedly called to the mall on Friday, May 19 around 7:30 p.m. to deal with a man who had gotten out of control and refused to leave the mall when asked, according to 6abc.
After that request was repeated by the responding officers and once again refused, Michael Carberry, 43, allegedly became confrontational. Before cops could complete their arrest, Carberry managed to put one officer in a chokehold.
Penns Grove High School teacher Robert Fitzpatrick, who'd been shopping in the mall that night, managed to intervene and get Carberry to release his grip on Officer Anthony Gatto.
Deptford Police Detective Sergeant Robert Jones praised Fitzpatrick's bravery, and credited his actions with saving Officer Gatto's life, telling 6abc.com, "There were other folks that were there at that time and they took their cellphones out and recorded the incident. This guy didn't. He became involved."
Officer Gatto suffered a bloody lip and burst blood vessels in his eyes, but he'll reportedly be okay.
Carberry, of Mickleton, went from facing possible defiant trespass and disorderly conduct charges to now being charged with Attempted Homicide and Aggravated Assault on a Law Enforcement Officer, according to Deptford Twp. Police.
It must have been a tense situation for all those at the mall on Friday night. It had been a rough week for Deptford Police who just buried one of their own, Officer Bobby Shisler, who was killed in the line of duty.
RAD! Deptford Mall Stores We Totally Shopped in the 80s
No one in the 1980s hung out at the Deptford Mall in Gloucester County to kill time. Shopping its Merry Go Round, DEB, Sam Goody, and more was our idea of fun! Check out a list of totally awesome stores and restaurants we had to hit.
9 Activities Police in NJ Consider Distracted Driving
April is Distracted Driver Awareness Month in New Jersey, part of the National Highway Transportation Safety Board's 'UDrive. UText. UPay.' campaign. But being 'distracted' is so much more than just texting while driving.