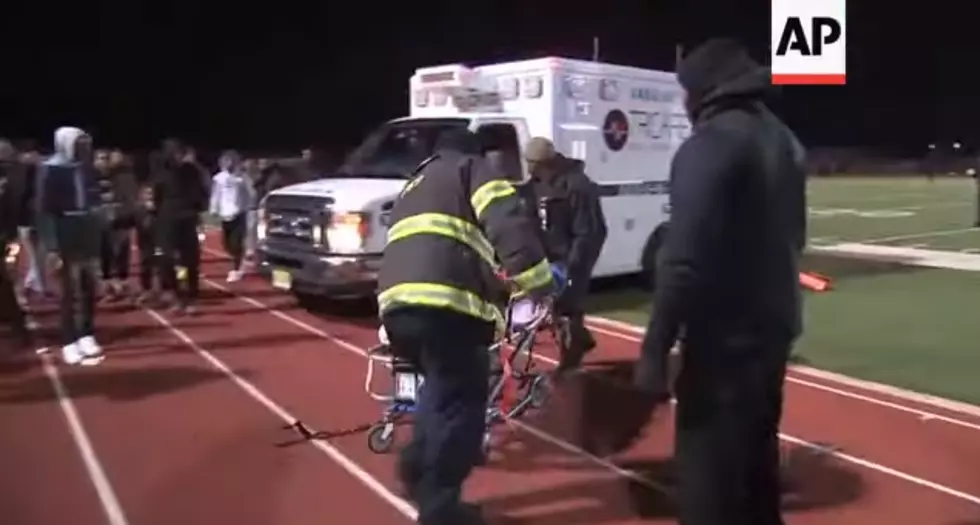 Former Pleasantville Student Releases Memoir About The FB Game Shooting
Associated Press via Youtube Screenshot
Whether you were there to experience it or remember waking up to the horrific news about the shooting in Pleasantville at the football game back in 2019, your heart still breaks to this day recalling the events that unfolded that night.
Enter your number to get our free mobile app
Isaiah Green, a then-senior at Pleasantville High School, breaks down what happened that night in his new book called "Through My Eyes". Newsbreak.com reports that Green was a spectator on the night of the shooting, fearing for his life as he and his grandfather had to make their way to safety after the fatal shots rang out. Luckily though, both he and his grandfather were able to make it off of the bleachers and flee the scene to safety without any injury.

The same cannot be said for then-10-year-old Micah Tennant. Green says the whole purpose of this book is to change society. Green hopes that the book shines a bright light on the importance of gun laws that will eventually put an end to gun violence.
Green shared in an interview that he feels the only way the message will sink in is to keep speaking out and speaking Micah's name. He feels it's necessary to keep the discussion open so that nobody forgets the devastating events that lead to an innocent life being stolen away so soon. Only by keeping Micah's memory alive does Green think true change happen.
Get even more details about his book titled "Through My Eyes" HERE.
MUST SEE: Weird New Jersey Town Names