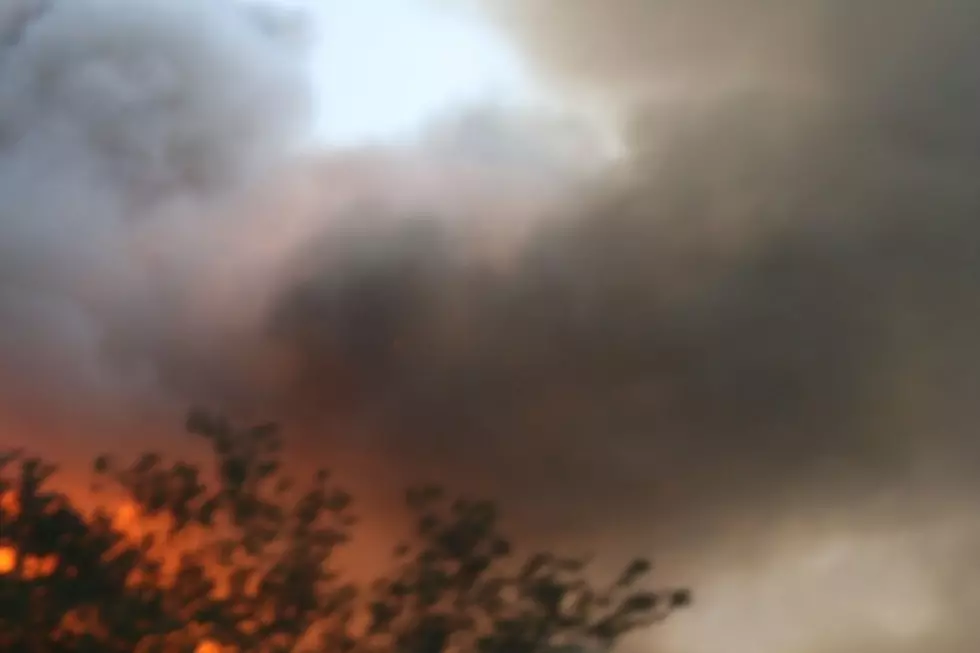 Fire in Woods Near AC Airport Burns 49 Acres
Photo courtesy of Cologne Fire Department
The Press reports that Bill Donnelly, the Forest Fire Service warden of Division C, said the fire was under control by 8AM Sunday and that the fire necessitated closing Wrangleboro Road for a time.
Wildfire dangers are considered low right now in New Jersey and there have been fewer wildfires reported and acres burned so far in 2018 compared with the first months of 2017, according to information on the New Jersey Forest Fire Service website.
The cause of the fire remains under investigation and you are encouraged to contact the state Forest Fire Service if you have any information about the fire at 609-292-2977.