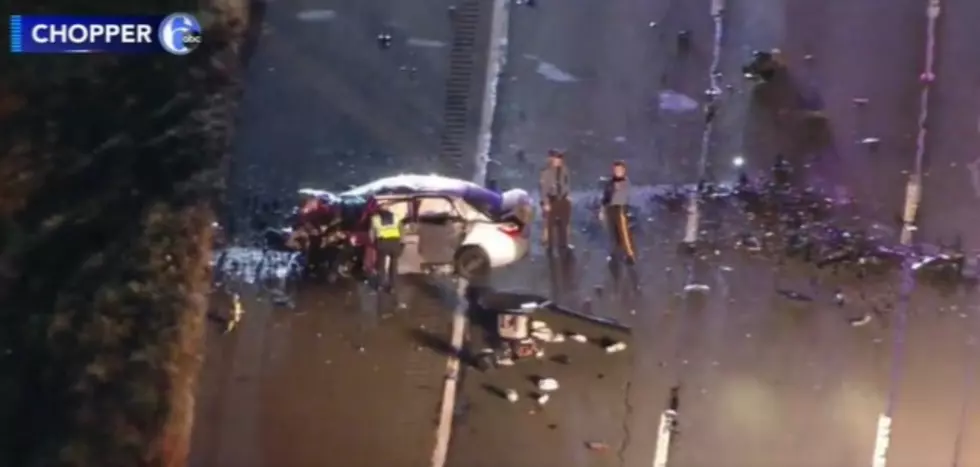 2-Vehicle Crash on Garden State Parkway Near Little Egg Harbor, NJ Leaves Two Dead
6abc.com
There was a fatal accident on the Garden State Parkway Friday night near Little Egg Harbor.
The crash, reportedly involving two vehicles, happened approximately 9 p.m. on Garden State Parkway South just before Exit 58 for Little Egg Harbor/Tuckerton, according to 6abc.com.
The southbound lanes appeared littered with debris from the accident, with what looks like a bright blue SUV upside down on its roof across from a light-colored sedan. The two drivers were killed.
The parkway was reportedly shut down approaching the crash for several hours with motorists being detoured off as First Responders tended to the scene.
An investigation by New Jersey State Police is ongoing.
Remembering Superstorm Sandy: 10 years later
Where To Get Over The Counter Hearing Aids In New Jersey
Here is where you can get over the counter hearing aids in New Jersey.
LOOK: Stunning animal photos from around the world
From grazing Tibetan antelope to migrating monarch butterflies, these 50 photos of wildlife around the world capture the staggering grace of the animal kingdom. The forthcoming gallery runs sequentially from air to land to water, and focuses on birds, land mammals, aquatic life, and insects as they work in pairs or groups, or sometimes all on their own.