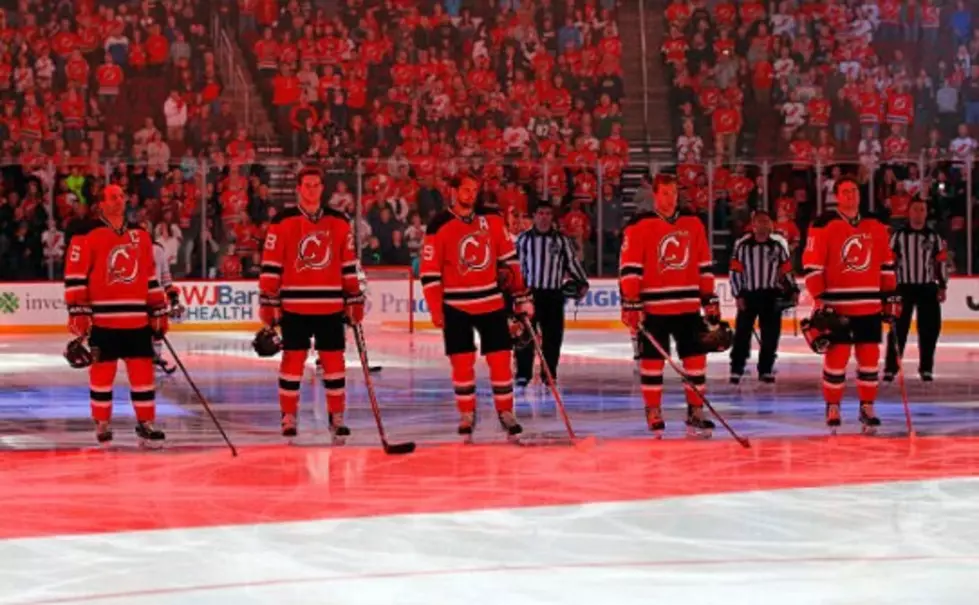 Fans Rescue Young Anthem Singer at NJ Hockey Game [VIDEO]
Getty Images
Growing up as a Philadelphia Flyers fan, I never cared much for the New Jersey Devils,  but you can't deny that their fans really stepped up when a young girl forgot the words to the national anthem.
When the 14-year-old girl singing the anthem before Friday's game at the Prudential Center lost her place in the song for the second time, the crowd of about 15,000 took over and helped her with a rousing finish.
Here is video of the national anthem moment before the New Jersey Devils game...