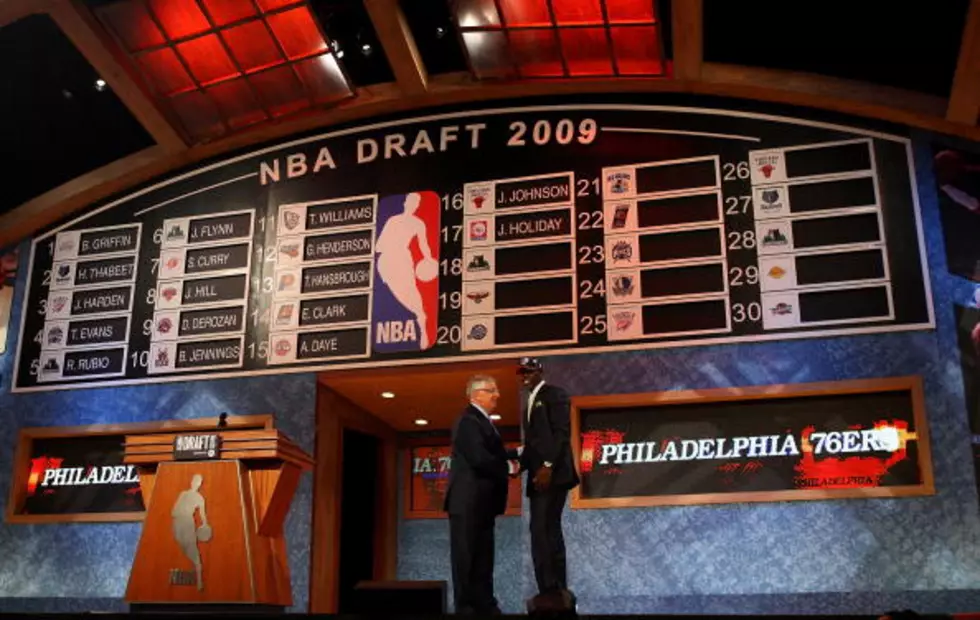 Could NBA Summer League or Draft Land in Atlantic City?
Photo by Jim McIsaac/Getty Images
A report came out earlier this week that the NBA was considering among other cities, Atlantic City for use to resume its season.
It was later confirmed by Atlantic City Mayor Marty Small during a Facebook Live video by Small.
The mayor joined The Sports Bash on Thursday to further discuss the possibility that the NBA could come to Atlantic City.
"About three weeks ago, a source told me that Atlantic City was being mentioned as a site," the mayor explained. We have Boardwalk Hall, one of the best mid-sized arenas in the county, its two arenas in one - so its a unique place."
"If we can get the NBA, the publicity, the exposure - why not?" The Mayor asked.
While playing games in Atlantic City seems like a long-shot, with Las Vegas a logical spot, since they host the NBA summer league, and its being reported to be the favorite to host any resumption of the season.
"Quarantining in one location is the only solution, and Vegas is the only city the NBA is currently giving any kind of serious consideration."
So what about the Summer League in Atlantic City?  While Vegas has hosts a 30-team Summer League Tournament, is there room for Atlantic City to get in on the summer fun?
"This opens up the door for everything," Small said. I can imagine it being like baseball - Arizona and Florida.  Maybe we do the east coast teams, they can compete in Atlantic City."
"Who knows, maybe this opens up an opportunity to host an NBA Draft, you never know, but those are some of the things I am looking at," Small explained.
The NBA Draft has moved around some, but has been held at the Barclay's Center in Brooklyn since 2013.  It spent two years in New Jersey's Prudential Center in Newark and was at Madison Square Garden from 2001-2010.
So while it has moved locations in the past, most if not all of them have been in NBA cities.
"At the end of the day we know we are going to come out of this and we know we are going to come out of it better. We are going to keep being out front on issues and whether its the NBA or anything else that makes sense we're going to be all over it."
TACKLE THESE: Check Out the Best Uniforms In Each NFL Team's History
Enter your number to get our free mobile app