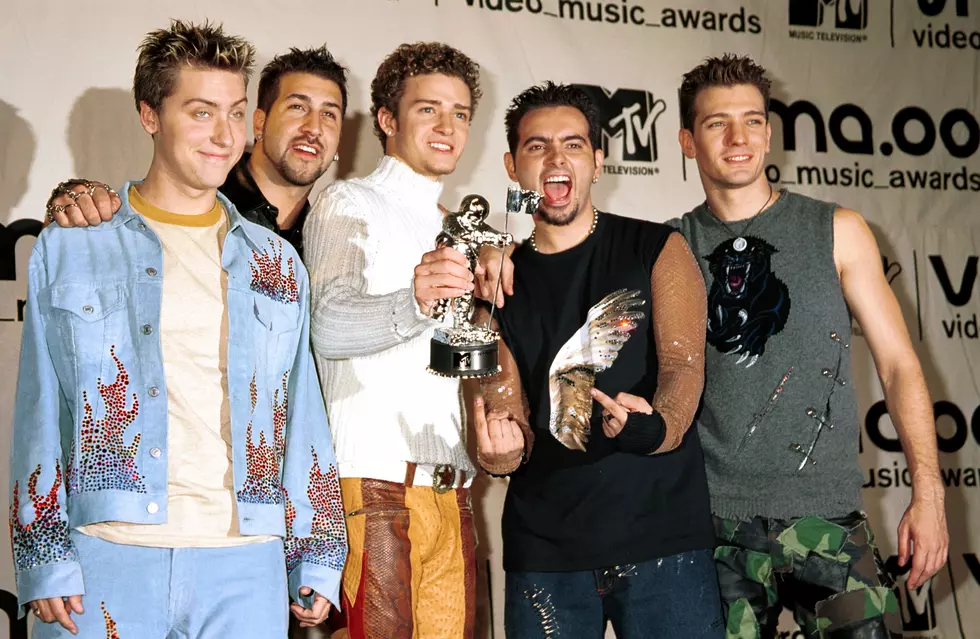 Celebrate May With The Ultimate *NSYNC Playlist
Getty Images
It was only just a few days ago that *NSYNC got their star on the Hollywood Walk of Fame, forever literally etching their legacy in stone.
Not that they ever needed validation from us, but this was long overdue. The pop group will go down as one of the most influential artists in a generation. With hundreds of songs *NSYNC has released over the years, it's hard to condense which ones are our favorites.
Want to see what the ultimate *NSYNC playlist looks like, look no further.
1

I mean how could this not be on the list, especially since it's May 1st (at the time of this being written).

But before it was a internet meme, this song dominated the charts in the U.S. and Europe for weeks and was just one of *NSYNC's hits off of No Strings Attached.

And how about the music video, and dance moves?! I have a friend who still knows the choreography by heart, 18 years later!

2

Alright, so this next one is one of my personal favorites. Maybe it was because I played it on repeat on my NOW CD back in the day. "Pop" came towards the end of their run together in 2001 but still delivered as a hit. Being the first single off their album Celebrity, "Pop" set the stage, no pun intended if you remember the music video, for *NSYNC to ride into the sunset.

3

The one that started it all. "I Want You Back" gave us everything we know and love today. Even though Germany got it first (1996), it wasted no time climbing the charts in 1998 and into our hearts.

Look at those baby faces, feel old yet?

4

*NSYNC's team-up with Gloria Estefan paid off big time for the gang in 1999, as it received four nominations, one being an Academy Award and a Billboard Music Award, and two Grammys.

"Music of My Heart" came in at #2 only behind Mariah Carey's "Heartbreaker" on Billboard's Hot 100 year-end chart for '99.

5

Three albums in and *NSYNC was already hitting their stride, then "Bye Bye Bye" was released and the world's mind was blown.

This song was so influential on kids that I have a friend who has the title's words tattooed on her ribs. Some say obsessed, others say dedication. But that was effect the boys had on us kids in the early 2000s.

And want to talk about famous music videos, look no further. EVERYONE TRIED DOING THE STRING MOVES BACK THEN!

6

Rounding out our ultimate playlist is another fan-favorite hit from the guys. "Tearin Up My Heart" was released as the second single from their self-titled debut album.

Fun fact about this one: The song was originally given to the Backstreet Boys but passed on recording it, thus giving it to *NSYNC.