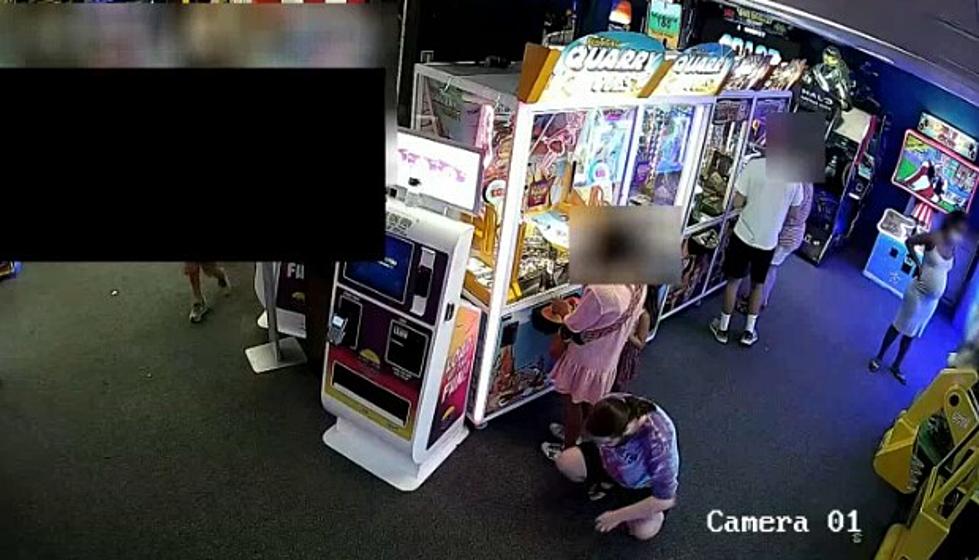 Cape May Police: Man Took 'Upskirt Photos' of Women in Arcades
Cape May Police video images grab/NBC 10
Cape May City police are trying to identify a man caught on surveillance video taking "upskirt photos" of women in two city arcades this summer.
NBC10 reports that police are looking for an unidentified man caught on video pretending to drop a card on the floor so that he could bend down to take inappropriate photos of women.
The police say the man used the ploy at the Family Fun Arcade at 732 Beach Avenue on the Cape May Promenade on Aug. 24.
Police think the man used the same method on the same day in the Cape May Arcade on 406 Beach Avenue.
In the video, the man can be seen repeatedly dropping a cashless "tap to play" card on the floor near different unsuspecting women, then bending over to pick up the card and taking inappropriate photos up the skirts of the women.
Another patron of the arcade witnessed the man pulling this devious trick and alerted staff members at the arcade. When staff approached the man, he ran away, according to police.
NBC10 is reporting that police think the man is known to frequent the Cape May area during the summer. They obtained surveillance video of the suspect from both arcades.
If you recognize the suspect or have any information about this investigation, call Cape May Police at 609-884-9503.
Here is a surveillance video released by Cape May Police and obtained by NBC 10, showing the suspect in action.
Cold Cases: Unsolved Murders and Missing People in South Jersey
Take a Peek At This Magnificent Cape May Bed & Breakfast For Just Under $5 Million
This magnificent Cape May Victorian from 1890 is just minutes away from the ocean and the mall can be all yours for just $4.9 million dollars.