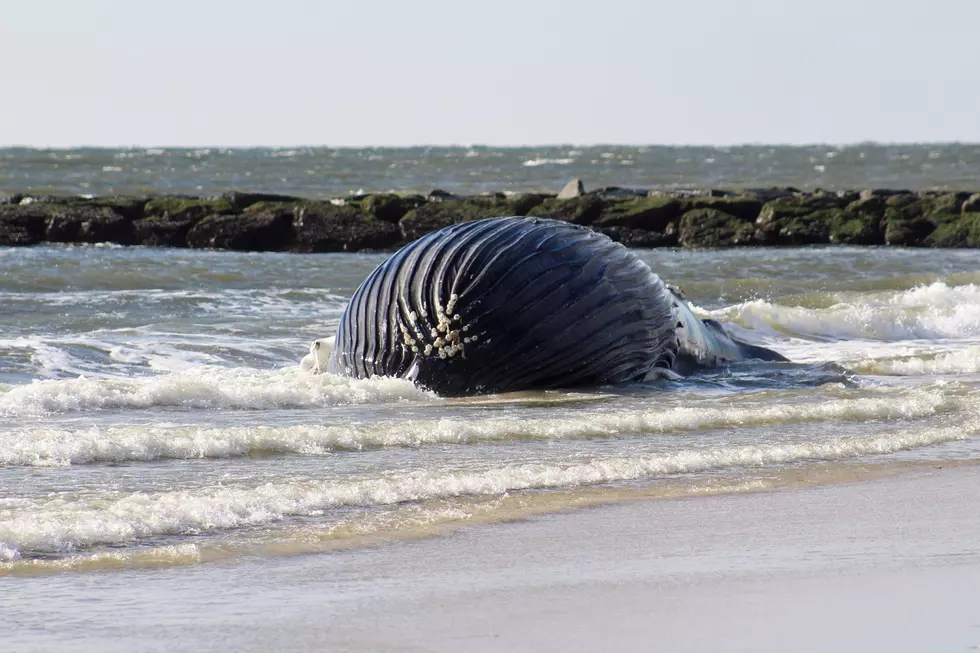 Beached Humpback Whale Drifting In Waters Of Townsends Inlet
Getty Images
Here in South Jersey, hearing about shark and whale sightings isn't exactly what a resident would deem as rare for this area.
Enter your number to get our free mobile app
However, whenever you hear about one that didn't make it, it always leaves behind a weird stinging feeling of pity and regret. We live in an area of the country where we're blessed to experience all sorts of wildlife. We're particularly lucky to experience marine life. Some people in this country don't even know what it's like to experience an encounter with an animal as common to us as a dolphin.
It's easy to take our marine life experiences for granted. Maybe that's why whenever news spreads regarding the death of one, it's a sobering moment for me. A humpback whale has been reported dead and breached on the bay side of the Townsends Inlet Bridge.
According to NJ.com, members of the Marine Mammal Stranding Center in Brigantine have been notified, but are currently unable to head out to examine the whale due to intense water conditions. Apparently, the water is too rough right now especially combined with the migration patterns of other common marine life to send out a team to examine the whale. So, that means that there's no telling where exactly the whale will drift to in the meantime.
The ocean waters in Cape May County first must calm down before anyone can get to the whale to even begin to determine the cause of death. Until that happens, the whale will keep moving with the current.
12 Animals That Are Illegal to Own as Pets in New Jersey