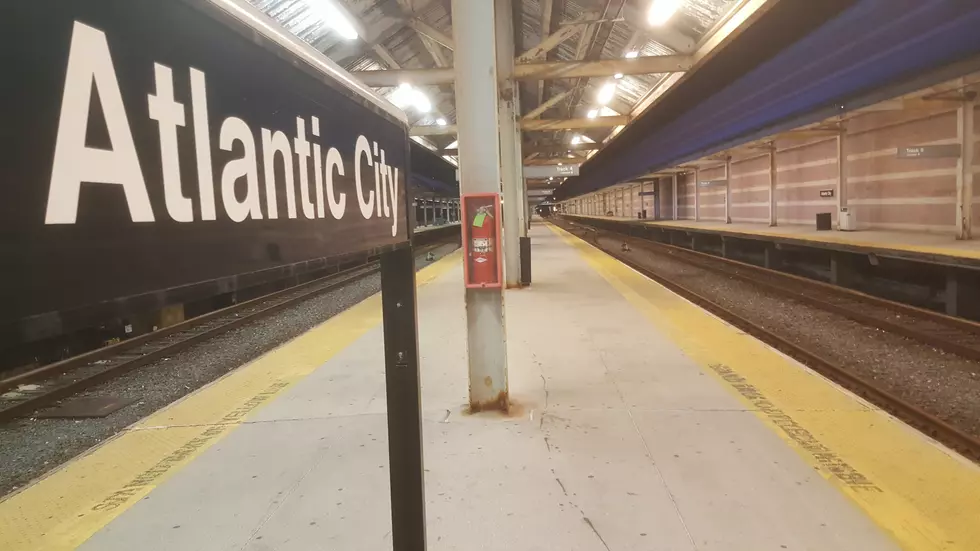 Atlantic City Rail Line to Return Two Weeks Ahead of Schedule
Atlantic City Rail Line's Atlantic City Station - Photo: Chris Coleman
Good news if you depend on the Atlantic City Rail Line -- it will be returning to service two weeks ahead of schedule.
New Jersey Transit says, in a press release, the Atlantic City Rail Line will return on Sunday, May 12th, nearly two weeks ahead of it's previously announced date of Memorial Day weekend.
Gov. Murphy says, "...I'm so pleased to announce the early restoration of the NJ TRANSIT Atlantic City Rail Line and the Princeton Branch Dinky Line, which will allow our commuters to get to work, school, and back again, free of disruption. I applaud NJ TRANSIT's leadership for their efforts to improve safety and restore service. Our residents and commuters deserve nothing less."
In addition to the trains returning to service ahead of plans, the ACRL will resume with an improved schedule to better match service with customer demand. The agengy says the new schedule will feature five trains that arrive in Philadelphia prior to noon, up from three, and reduce wait times between trains to a maximum of two hours throughout the service day. Similar adjustments have been made to the weekend schedule.