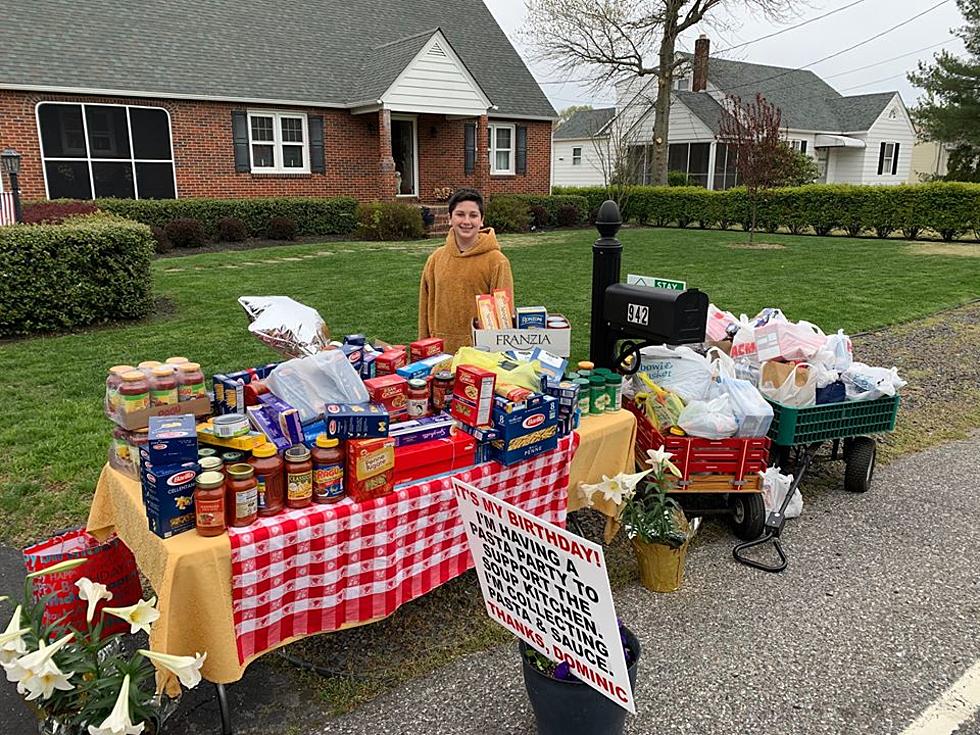 All Vineland Kid Wanted for His Birthday Was Donations for Food Pantry
Governor Phil Murphy/Facebook
While spending his 12th birthday in quarantine, all Vineland's Dominic Mercado wanted was to help people in need.

Enter your number to get our free mobile app
Over the weekend, on his official Facebook page, New Jersey Governor Phil Murphy's posted a photo of Dominic, who through a Pasta Party, asking his neighbors to donate boxes of pasta and jars of tomato sauce that he could pass along to the Vineland Soup Kitchen. More than 100 people donated.
At 12 years old, Dom would have been well within his right to want to receive gifts for himself for his birthday. But he chose to put others first at this difficult time, and he's made South Jersey proud. Thank you Dominic! And, Happy Birthday from SoJO 104.9.
11 Franklin Delano Roosevelt Quotes That Will Give You Hope