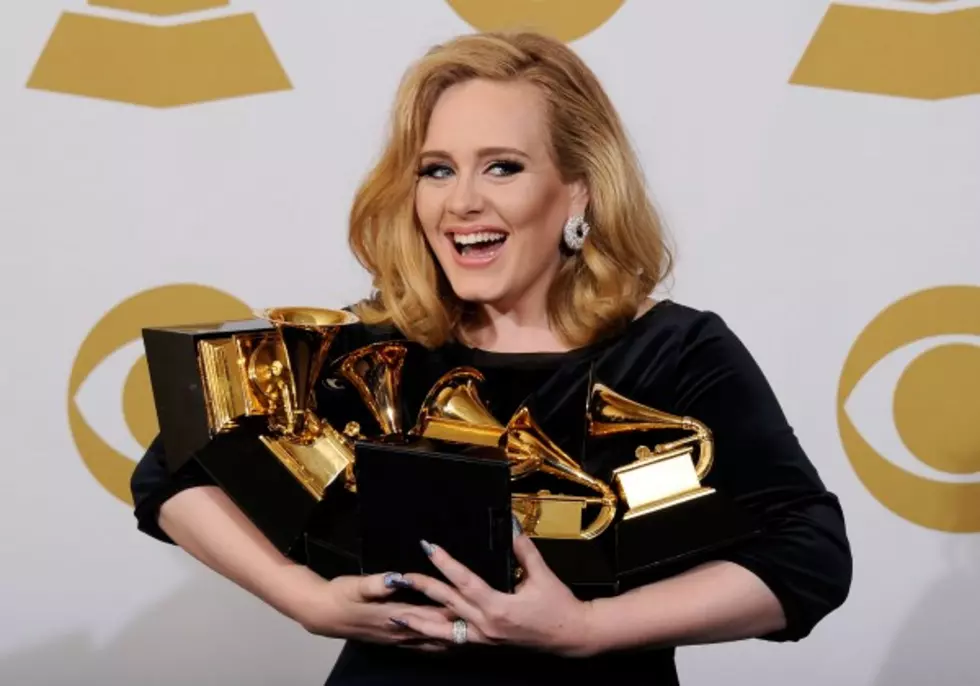 Adele Sets Fire to The Internet!
Kevork Djansezian/Getty Images
Adele is back, at least I hope!
If you happened to be watching The X-Factor U.K. Sunday night (which I highly doubt), Grammy-Award winner Adele seemingly previewed 30 seconds of a new song, Hello, it's Me, after a four year hiatus. In the clip, white lyrics appeared on screen while Adele could be heard singing:
"Hello/ It's me/ I was wondering if after all these years you'd like to meet/ To go over/ Everything," the voice sang. "They say that time's supposed to heal ya/ but I ain't done much healing."
I'm already reaching for my box of tissues and ice cream.
Her upcoming album, 25, was supposed to debut in 2014 and it seems we may all get to finally hear it. Are you ready? Because I definitely am not.
Adele has reportedly yet to confirm if the voice we heard on X Factor is her, but there's no denying it!
You can preview the snippet here.