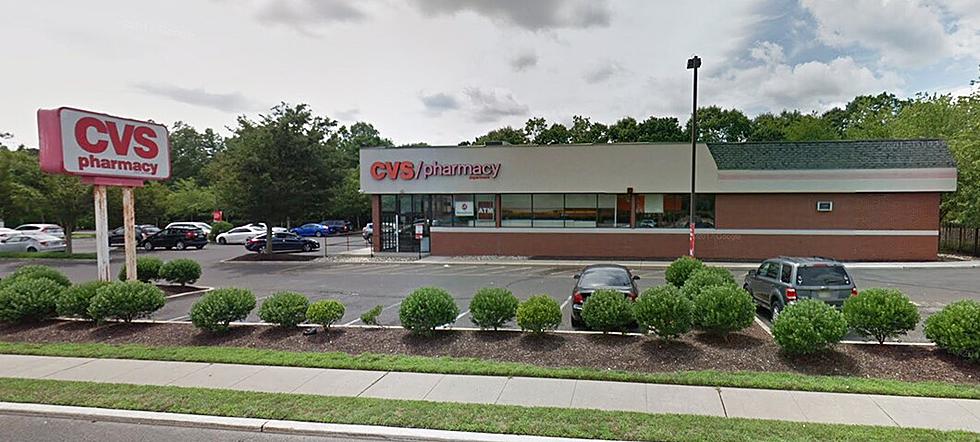 Absecon CVS Closes, Customers Left Wondering About Prescriptions
CVS Absecon/Google Maps
Customers of the Absecon CVS are scrambling to find out where their drug prescriptions have been sent after the store suddenly closed on Wednesday.
The Absecon Facebook page has multiple postings about the store's closure and where prescriptions handled by the store's pharmacy would be transferred.
The Press of Atlantic City is reporting that they spoke with Matt Blanchette, a CVS Retail Communications Manager on Wednesday, and he told the paper that "customers' prescriptions have been transferred to another pharmacy to avoid service disruption, but did not specify which one."
A member of the 'Yeah, I'm from Absecon' Facebook page Wednesday wrote that he spoke with someone at the Absecon CVS and they told him anyone who didn't make other arrangements would have their prescriptions transferred to the Absecopn Walgreens.
Just spoke with Absecon CVS pharmacy they are permanently closing. If you do not call them to transfer prescription services to another CVS by end of day today, they will automatically transfer your information to Absecon Walgreens.
The Press of Atlantic City report says store employees would be transferred to other area CVS stores.
The closest CVS location to the closing Absecon store is the Pleasantville CVS at 900 New Road, which is 2.4 miles away. There are also two CVS locations in Galloway.
The CVS spokesman told the Press of Atlantic City that these other stores would pick up the slack for the closing Absecon location.
"We understand the disappointment of our closing store's neighbors and customers. We are committed to the area and will continue to provide the community with outstanding service at our other stores nearby.

 
It seems like these customers should have been notified in advance to give them a chance to transfer their prescriptions.
50 Awesome New Jersey Kids Who Are Absolutely Adoptable
Here are 50 awesome New Jersey kids who are absolutely adaptable!
See The Lights, Decorations and Beauty of Cape May at Christmas
How Many of These Delicious Atlantic County Restaurants Have You Tried?