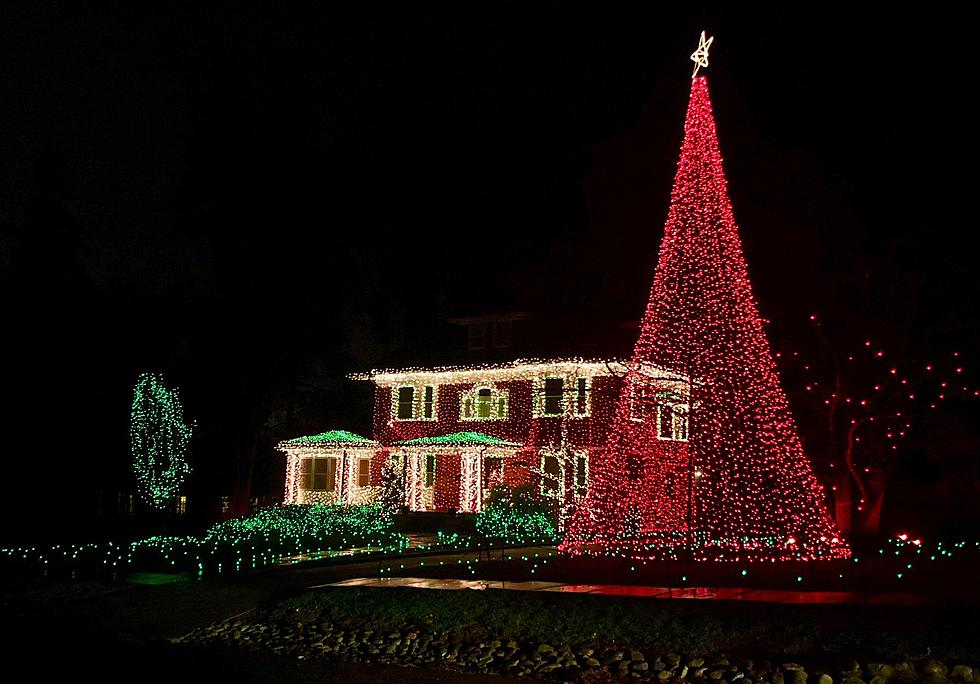 LOOK! This Fantastically Festive New Jersey Home Boasts Over 120,000 Christmas Lights
Lights on Myrtle via Facebook
What started with childhood wonder has turned into a massive Christmas illumination that wows every holiday season.
With over 120,000 lights, this is one of the biggest and brightest home displays in New Jersey.
Matt Carino was only in second grade when his fascination with Christmas lights began.
He told Montclair Local that holiday lights at The Bronx Zoo were his first inspiration.
Matt fondly remembered his time seeing the light show at the zoo with his family and started embarking on a project of his own.
It all started with a single strand of lights on a tree outside of his parents' home.
Year by year, the number of lights grew, and the display got bigger.
Now, 24, Matt Carino's Christmas light display at 54 Myrtle Avenue in Montclair is known nationally.
This radiant display has been featured by The New York Times, and ABC World News Tonight.
Now, "Lights on Myrtle" is a destination for Montclair natives and many from Jersey and beyond.
Carino usually flips the switch around December 1, and it's not unusual to have people visit and stay for a while.
Matt, a Pace University graduate teamed up with his parents last year to add some holiday cheer to a very difficult 2020.
This plan included over 120,000 Christmas lights. Clark W. Griswold, eat your heart out.
The mainly white lights lit up Montclair and the Garden State with positivity.
Carino told Montclair Local:
I wanted to go with a solid color, white. Something about white light really evokes a lot of emotion in people. Ever since the lighting was first created, in the late 1800s, where they would do these giant parks where people would go see light and it was all white. And I think something about that is very magical and still evokes that kind of emotion.
This house is absolutely worth the road trip. Be dazzled by a 30-foot digital Christmas tree, programmed lights that change colors and put on a show, and a driveway tunnel consisting of nearly 10,000 lights.
Remember how I told you that Matt first got interested in lights by seeing them at The Bronx Zoo?
It's all come full circle. Carino now collects donations for the Montclair Township Animal Shelter.
Last season he raised over $2,000.
Be Wowed By Montclair's 'Lights on Myrtle' Christmas Display
LOOK: The top holiday toys from the year you were born
With the holiday spirit in the air, it's the perfect time to dive into the history of iconic holiday gifts. Using national toy archives and data curated by
The Strong
from 1920 to today,
Stacker
searched for products that caught hold of the public zeitgeist through novelty, innovation, kitsch, quirk, or simply great timing, and then rocketed to success.