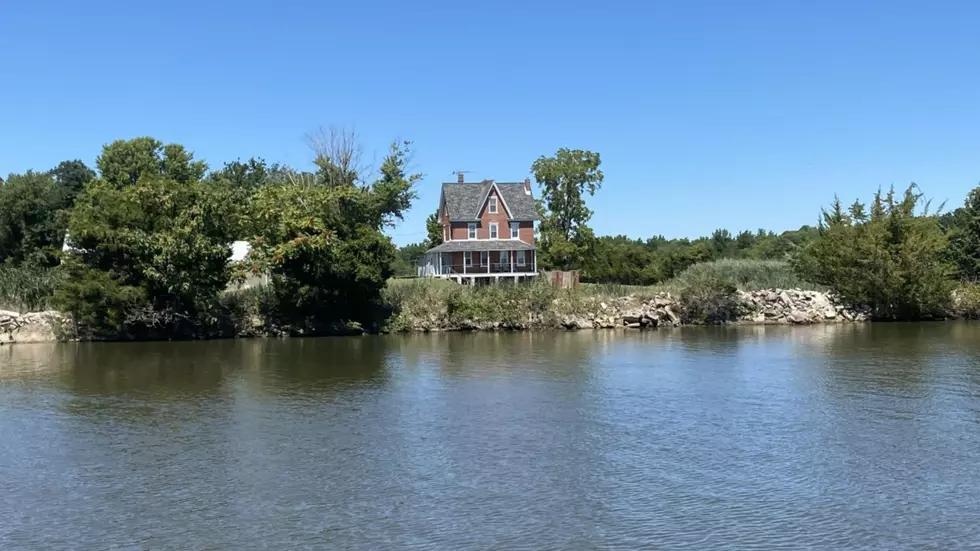 A hidden gem day trip deep in South Jersey
Dennis Malloy/Townsquare Media
It's a pretty good bet that most New Jersey residents, even natives, have ever heard of the Maurice River. If you have heard of it, you know it's pronounced "Morris" River by the locals. Don't ask why, that's just how it's pronounced in rural Cumberland County.
Right in downtown Millville you'll find Maurice River Cruises run by Captain Dave Scherer.
There's pretty much nothing like it in this state.
It's an old-school operation where his wife answers the phone if the answering machine doesn't make it to the end of your message. She'll take your reservation if the 18-person boat isn't full and remind you they don't take credit or debit cards, so bring cash or a checkbook? It's a two-hour tour out of town and a few miles down the historic Maurice River.
Captain Dave is full of historical facts and his bird spotter Carlos will point out bald eagles, osprey, blue herons and rare cranes. It's a very rustic, quiet, natural tour of a very peaceful, barely populated stretch of river. The cost is only $24 per person and $17 for seniors. Kids are welcome and it's a really nice calm day on the water out in the country.
Once you're back in Millville, the city is doing its best to revitalize its downtown that gives you a few different choices for dining.
A hidden gem day trip deep in South Jersey
Opinions expressed in the post above are those of New Jersey 101.5 talk show host Dennis Malloy only.
You can now listen to Dennis & Judi — On Demand! Hear New Jersey's favorite best friends anytime, anywhere and any day of the week. Download the Dennis & Judi show wherever you get podcasts, on our free app, or listen right now.
Click here to contact an editor about feedback or a correction for this story.
Inside one of NJ's few remaining 'five and dimes'
Binkley's is a staple for people who live in Medford and Medford Lakes.
These are the best hiking spots in New Jersey
A trip to New Jersey doesn't have to be all about the beach. Our state has some incredible trails, waterfalls, and lakes to enjoy.
From the Pine Barrens to the Appalachian Trail to the hidden gems of New Jersey, you have plenty of options for a great hike. Hiking is such a great way to spend time outdoors and enjoy nature, plus it's a great workout.
Before you go out on the trails and explore some of our listeners' suggestions, I have some tips on hiking etiquette from the
American Hiking Society.
If you are going downhill and run into an uphill hiker, step to the side and give the uphill hiker space. A hiker going uphill has the right of way unless they stop to catch their breath.
Always stay on the trail, you may see side paths, unless they are marked as an official trail, steer clear of them. By going off-trail you may cause damage to the ecosystems around the trail, the plants, and wildlife that live there.
You also do not want to disturb the wildlife you encounter, just keep your distance from the wildlife and continue hiking.
Bicyclists should yield to hikers and horses. Hikers should also yield to horses, but I'm not sure how many horses you will encounter on the trails in New Jersey.
If you are thinking of bringing your dog on your hike, they should be leashed, and make sure to clean up all pet waste.
Lastly, be mindful of the weather, if the trail is too muddy, it's probably best to save your hike for another day.
I asked our listeners for their suggestions of the best hiking spots in New Jersey, check out their suggestions: