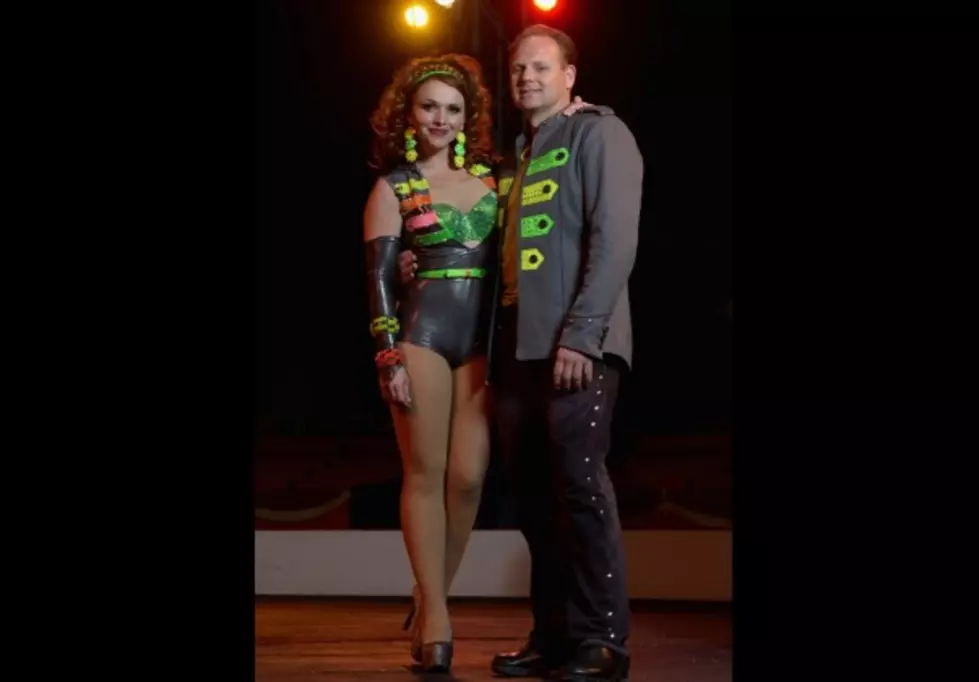 7 Fun Facts about Stunt Diva Erendira Wallenda
Erendira Wallenda (left; with husband Nik; right) will fly 100 feet above the Atlantic ocean for 10 miles while dangling from a helicopter.
On Thursday, stuntress Erendira Wallenda will attempt to break a world record dangling from a helicopter flying over the Atlantic ocean in Atlantic City. Here are a few fun facts you may not know about Erendira!
SoJO 104.9 midday host Heather DeLuca and SoJO On the Go will be broadcasting live from the Ocean Bar at Trump Taj Mahal above the Atlantic City boardwalk Thursday from noon-5p! Come out and witness Erendira Wallenda attempt to her stunt at 3p!
Nik Wallenda's Zirkus runs at Trump Taj Mahal now through Sept. 2! Experience a thrilling variety show starring celebrated wire walker Nik Wallenda and an international troupe of circus performers. Shop for tickets here.
1

Erendira met husband Nik Wallenda when she was a baby!

Reportedly, Erendira's first encounter with the stunt legend happened when she was only 3 months old!

2

Nik proposed to her from a high wire!

Nik was hovering 30 feet above the ground in Montreal, Canada when, in the midst of his performance, he proposed to Erendira in front of 30,000 spectators!

3

Her sense of adventure is almost hereditary!

Erendira is an 8th generation circus performer, born into the third oldest circus company in history.

4

She was featured on 'Say Yes to the Dress'!

Erendira can be seen in a 2015 episode of the popular TLC reality series when she and Nik renewed their vows.

5

She and Nik have rarely been apart.

Erendira and the children are always nearby. The six days they were separated from Nik while he prepared for his 2012 walk over Niagara Falls was the longest separation for the couple in nine years.

6

Erendira creates, designs, and hand sews 90% of the costumes used in her show.

7

Erendira is an amazingly talented choreographer and has choreographed two acts in this year's Zirkus Wallenda.