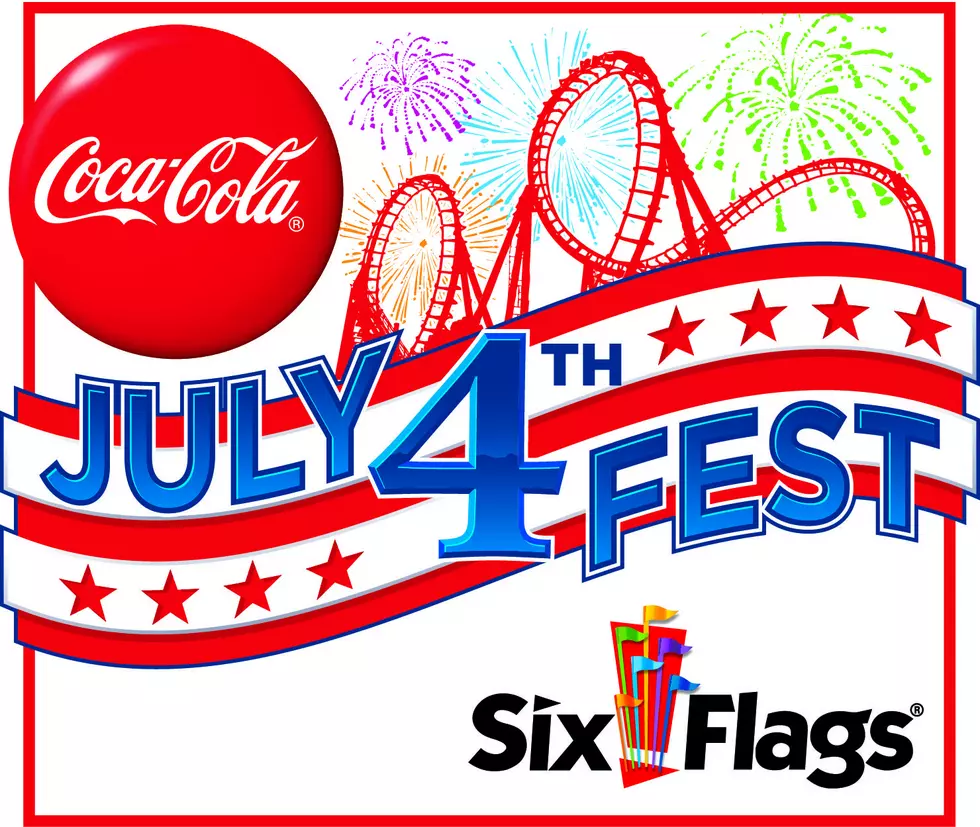 6 Reasons You Need to Spend July 4th Week at Six Flags Great Adventure
Kristen Fitzgerald/Six Flags Great Adventure
It's already hard to believe that July 4th is next week, where did June go?
It's the best five days of patriotic fun with food, music, parties, and of course, fireworks, you will ever experience. Guests can save $15 on admission by bringing in a can of Coca-Cola, or save $26 using the promo code "Coke" when buying tickets online a day in advance.
Like I said there are so many reasons to spend your week at Six Flags Great Adventure, but here are a few that stick out to me...
1

Early Ride Times -Daily June 30 to July 4th

2

All-American Food Fest & Sampler Passports – Daily June 30 to July 4

3

Fireworks Extravaganza – Nightly June 30 to July 4

4

Coca-Cola July 4th Fest Foam Party – Nightly June 30 to July 4

6

Salute America with USO Show Troupe – July 2, 3 & 4