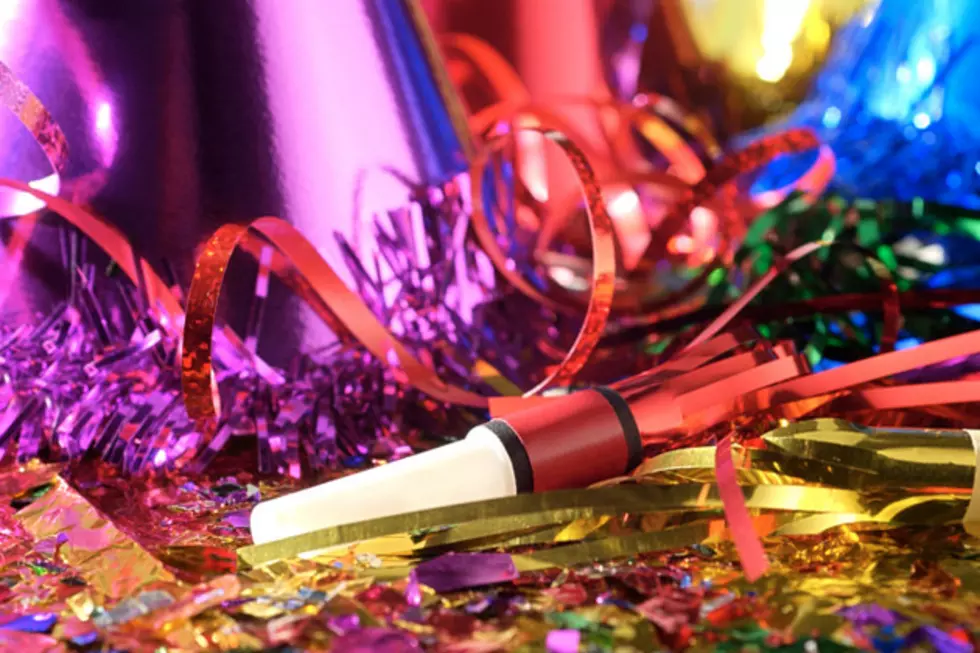 5 New Year's Eve Essentials
Thinkstock
The New Year is just around the corner, and it's time for the traditional "new year, new me" resolutions. These are five things you'll need to kick off your year the right way!
New Year's Eve is my personal favorite holiday, more than Halloween and Christmas. It's a fresh start and a chance to have a clean state. But the only way you can make sure your year starts off on the right foot is making sure you have the right ingredients for a good time and a good year! Here are my five essentials:
Where are you going to be when the ball drops?
1

That's a given right? Have yourself a toast to the New Year and the year you're leaving behind. Even if you happen to not be a drinker, pour yourself a glass of your favorite drink. You made it through another year and that's a win within itself!

2

Having the right company for the New Year is always an essential. Whether it is your family, or your girl squad, bring in the New Year with the people who lift your spirits. (And, it's also the perfect time to rid yourself of those people who aren't exactly bringing positivity in your life)

3

Okay, so maybe not sequins, but I personally always love to bring in the New Year with something new. It's a weird superstition I have to not bring in the year with old clothes. And sequins are always a crowd favorite. Good shoes are essential only so your feet aren't killing you, especially if you're like me and refuse to give in and take them off!

4

The New Year's Eve kiss will always be essential, and an old tradition. If you don't have a significant other, don't fret! Last year, I kissed my best friend to bring in the new year. Or, if you're feeling adventurous kiss anyone! ...With caution of course

5

Now that you have ALL of these things set up, make sure you have the PERFECT place to party this year! Whether it's an intimate house party, or you want to bring the New Year with a giant bang, pick the perfect place to do it.