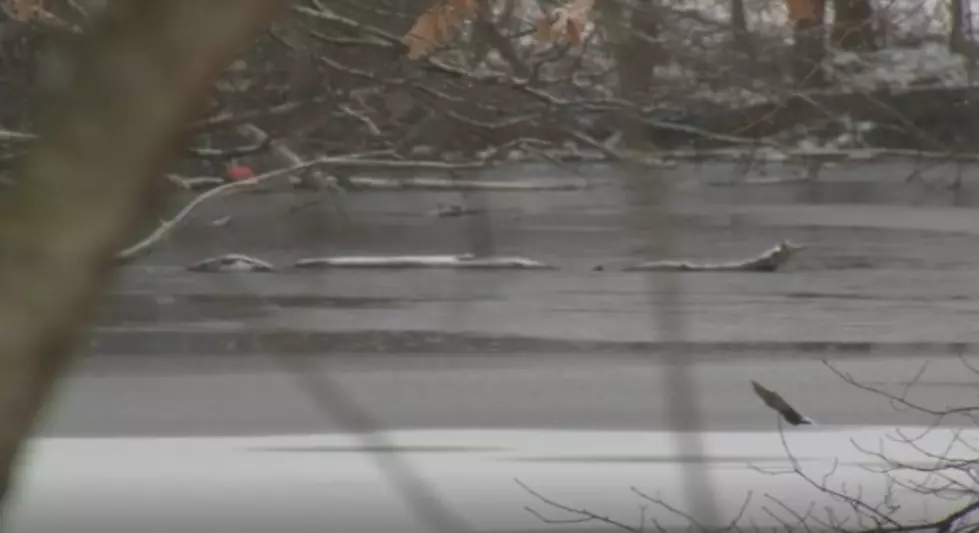 4 Boys Fall Through Frozen Washington Township Pond
courtesy 6abc.com
It feels like we say this every winter. 'Stay off frozen water.' But a group of boys took their chances in Washington Twp. Sunday afternoon, and the results could have been tragic.
It was around 5 p.m. Sunday when a group of boys reportedly set out on an iced-over pond in a Washington Township neighborhood. A neighbor spotted them, according to 6abc.com, just as the ice cracked and four of them fell into the icy water.
That neighbor, Lisa Tan, tells 6abc, "I got to one of the boys who was closer to where I was. I helped him out. There were two that were right in the middle of the water. I didn't think they were going to make it."
Several other neighbors joined Tan when they became aware of the situation and, thankfully, pulled the boys to safety just as Washington Twp. Police arrived on the scene.
How to Talk to Your Kids About the Dangers of Walking on Ice
After being warmed up in a police cruiser, the boys were taken to Jefferson Hospital in Washington Township where they were examined and sent home. Reportedly, none were seriously hurt, probably just scared and lucky to be alive.
Neighbor Fred Tomlin tells 6abc, "I'm just glad that they got out and everybody was ok. I know they were cold and scared, but we're thankful they were safe."
Neighbors also say there are signs around the pond where the boys fell in warning against trespassing, but thrill-seekers manage to sneak through anyway.
A post on the official Washington Twp. Police Facebook page reads: 'We cannot stress it enough that conditions on the ice in our area is unsafe. This incident today could have resulted in tragedy.'
While Washington Twp. Police are grateful to the neighbors who rescued the endangered kids from the frozen pond, they advise not going out onto the ice to try to help someone if you encounter a similar situation. They ask that you immediately phone 911 immediately and keep an eye on the victim until first responders arrive.
SOURCES: Washington Twp. Police Dept. (Gloucester County) New Jersey/Facebook; 6abc.com
More from SoJO 104.9
KEEP READING: See the richest person in every state