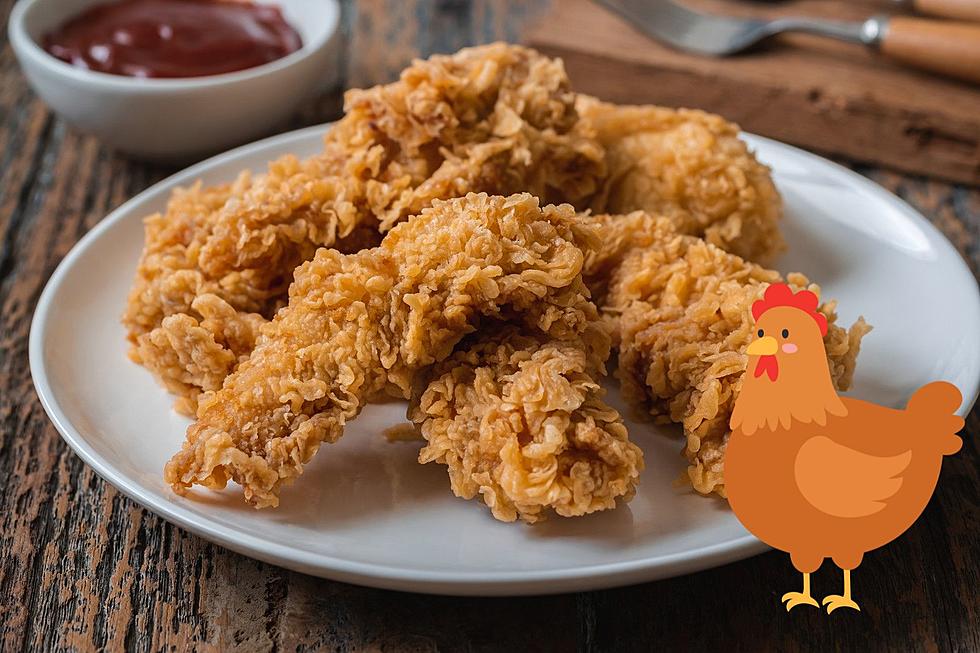 2 New Chicken Joints Opening in Washington Township, NJ
Thinkstock; Canva
There's about to be a lot more chicken variety in Washington Township, New Jersey. Not one but TWO new chicken joints are reportedly coming to the area.
I think chicken lovers would agree too many options are never enough, especially if a restaurant knows what they're doing.
The two that are currently planning to set up shop in Washington Township DO, indeed, have a way with chicken. Here's what you've got to look forward to:
We'll start off southbound Route 42 at the old Pep Boys.
Raising Cane's Chicken Fingers Restaurant, which has slowly been infiltrating South Jersey (Deptford; Marlton), has reportedly been approved to build where Pep Boys closed down across from Ganttown Square, according to 42 Freeway. The Pep Boys store will be completely demolished so Raising Cane's can build from the ground up.
Interestingly yet unsurprisingly, Popeye's Louisiana Kitchen is just north of there.
Raising Cane's is known for making and serving freshly breaded chicken fingers and sandwiches which you can get served with the chain's signature Cane's Sauce. Their locations typically have a dine-in and drive-thru set up.
Now, on to the Fries Mill Road section is Washington Township where it looks like the Philly-famous Factory Donuts could beat Raising Cane's to the punch.
Factory Donuts is reportedly rebranding as ChickCoDo. 42 Freeway reports that along with the continued baking of fresh donuts, ChickCoDo will serve 'their signature Premium Chicken Sandwich'.
ChickCoDo could be open as early as this September, where Raising Cane's will take far longer.
There are already what I've dubbed 'chicken wars' going on in Glassboro where a Chick-fil-A and Raising Cane's are eyeing up building on the same stretch of Delsea Drive as Popeye's.
South Jersey's Best 'Don't Judge A Book By Its Cover' Restaurants
These South Jersey restaurants are hidden gems, you might just drive right past them and never know how amazing they are.
37 New Jersey Restaurants So Good They Should Be Franchised
From the streets of Cumberland County to the sands of the Jersey Shore, there are many restaurants you know and love SO MUCH you think more people should be able to enjoy them.