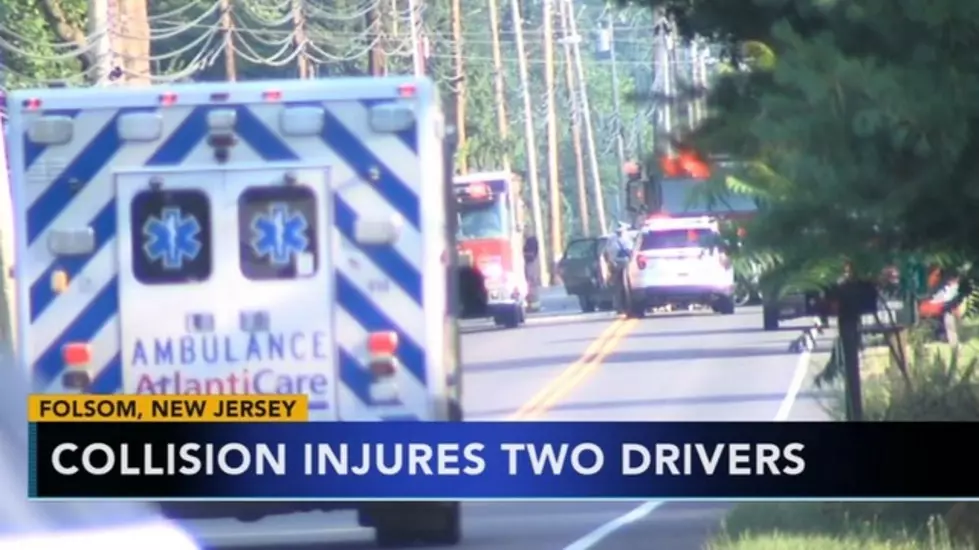 2 Drivers Seriously Hurt Following Early Morning Crash in Folsom
courtesy 6abc
The head-on collision took place on Mays Landing Road in Folsom Sunday around 6 a.m.
28-year-old Edwin Velez, of Vineland, was behind the wheel of a Chevy Impala going southbound when he reportedly crossed into the northbound lanes, crashing into a Ford Escape being driven by 21-year-old Sonia Lopez-Martinez, also of Vineland, according to 6abc.com.
Both drivers were transported to nearby hospitals to be treated for serious injuries, one via medevac helicopter, Press of Atlantic City reports. Mays Landing Road/Route 73 remained closed for a time, but has since reopened. An investigation into the crash accident is ongoing.