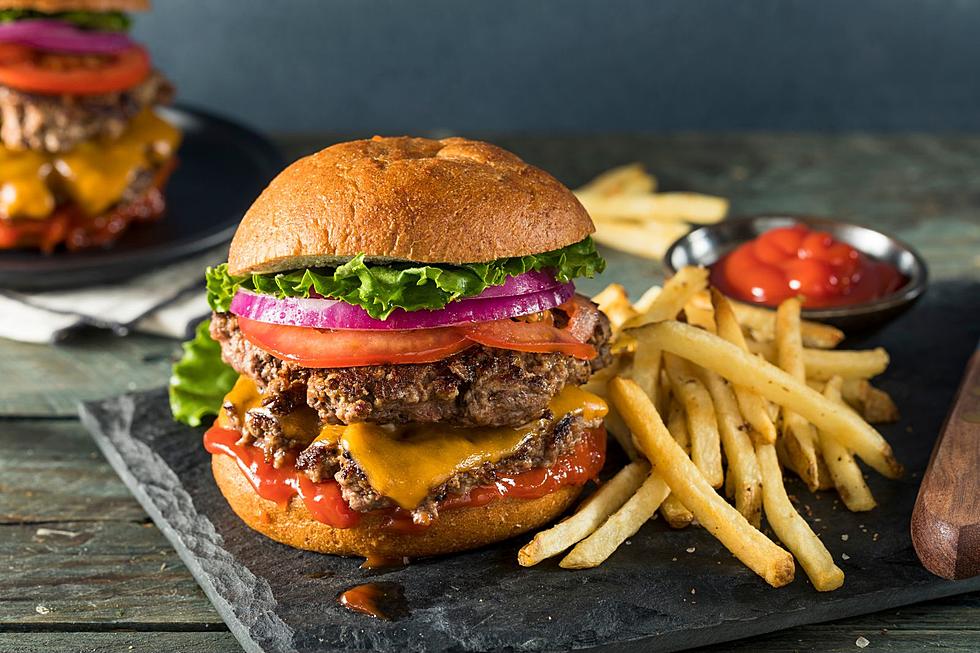 You Can Find One Of The Best Burgers in American In Phiiladelphia, PA
canva
Philadelphia is home to so many amazing bars and restaurants. It's really one of the perks of living close to the city! A website called lovefood.com named a certain restaurant in Philly a restaurant with one of the very best burgers in the entire country.
I love when Philly or local restaurants right in our area make lists like these! Of course, because they're representing, but also because it's close enough for me to try them! I never like to feel left out of trends, especially trends that have to do with food.
M2o in Philadelphia, PA has been ranked as having one of the greatest burgers in the entire country. How cool is this?
"Philadelphia's m2o is a neighborhood hangout with tons of great burger options. However, the Philly burger, a spicy, saucy burger with Cheez Whiz, fried onions, and sliced jalapeños, is a nacho lover's dream come true. Don't worry if you aren't close to Philly – there are two other Pennsylvania locations (one in Wynnewood and one in East Norriton), as well as a restaurant in Newark, Delaware." says lovefood.com.
After looking through all of their social media pictures and of course, stalking their online menu, it's safe to say the list has nailed this one.
All of the menu items look absolutely delicious and if you ever find yourself at this restaurant, you'll be able to say that you got to try one of the greatest burgers in the entire United States!
M2o is located at 701 S 5th Street, Philadelphia, PA, and is open 7 days a week starting at 11 am. Check out their website here! 
These are the Hottest Pop Concerts Happening in Philadelphia in 2023
2023 will bring some of the best concerts from some of our absolute favorite artists to Philadelphia (including Taylor Swift, Ed Sheeran and P!Nk.). Here's a COMPLETE list of all of the shows (so far) & even details on how you can get tickets to Philadelphia's hottest concerts of 202
Broadway Shows You'll See in Philadelphia in 2022-23
This is a fabulous lineup.