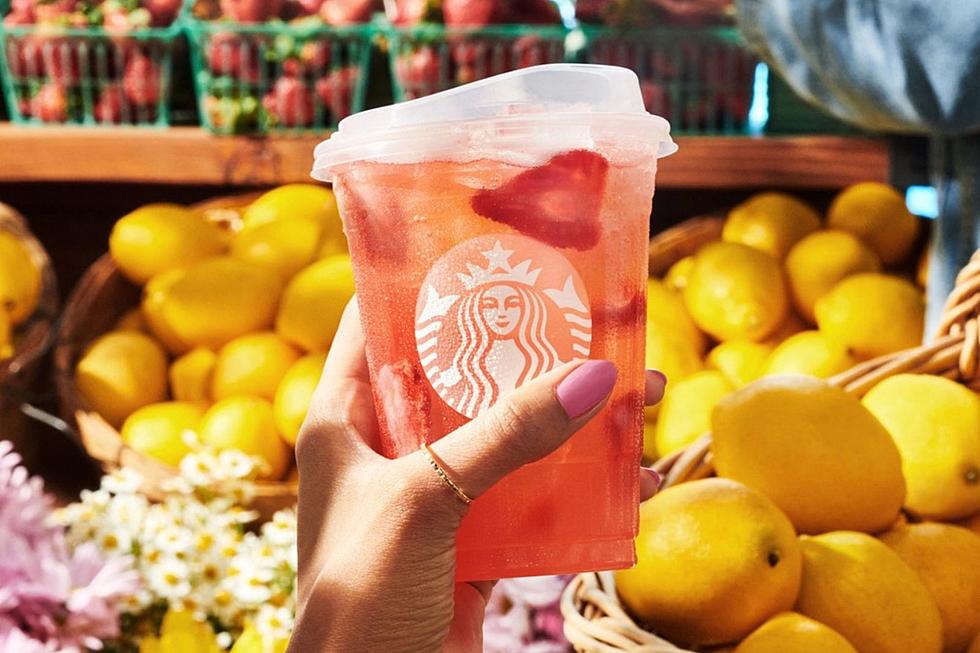 Starbucks Just Upped This "Refresher" Customization Price by $1, and Loyalists Are NOT Happy
Credit: Instagram @starbucks
If you're a Starbucks loyalist, you may feel some type of way about this.
One thing Starbucks is notorious for is their pricey beverages. (My favorite drink, the Brown Sugar Oatmilk Shaken Espresso, costs about $8!!) But we love them so much to keep us going during our day, that we're willing to pony up the money anyway.
But Starbucks just made a pricing change that has the loyalists SHOOK!
Effective as of Tuesday, Starbucks customers who customize their Refresher drinks with "no water" will have to pay an extra $1 for the beverage.
Starbucks Refreshers are made with natural fruit juice, green coffee extract from unroasted arabica beans, and freeze-dried fruit chunks to create a refreshing, energizing drink. They're the perfect option who people who don't like coffee but still want an extra pick-me-up. Up until Tuesday, customers were able to customize their drinks with no added water (including ice) at no additional charge. No more.
Why is Starbucks charging more for no-water Refreshers?
Basically, because the juices necessary to make the drink cost more money than just water. Here's what they said in a statement:
"There will be an additional cost of $1 for Starbucks Refreshers Beverages customized with no water, as this customization requires extra ingredients."
As you can see by some of the reactions on Twitter, this is baffling news:
To be clear, you can still order a regular Refresher with no customizations. But if you customize it with no ice or not water, then you'll have to pay the extra dollar.
Personally I wouldn't mind paying the extra dollar. We're already paying so much for these drinks, so what's one more dollar? What do you think of the new rule? Will you be ordering Refreshers anyway?
---
Everything You Need To Know For Atlantic City's Adjacent Festival 2023
We've got you covered on everything you need to know for Adjacent Festival 2023, happening this month in Atlantic City, NJ!
Memorial Day 2023 Parades In and Around Mercer County, NJ
Looking for a 2023 Memorial Day Parade in the area? Here are a few. These parades have been entertaining locals for many years.
Keep scrolling for all the details.