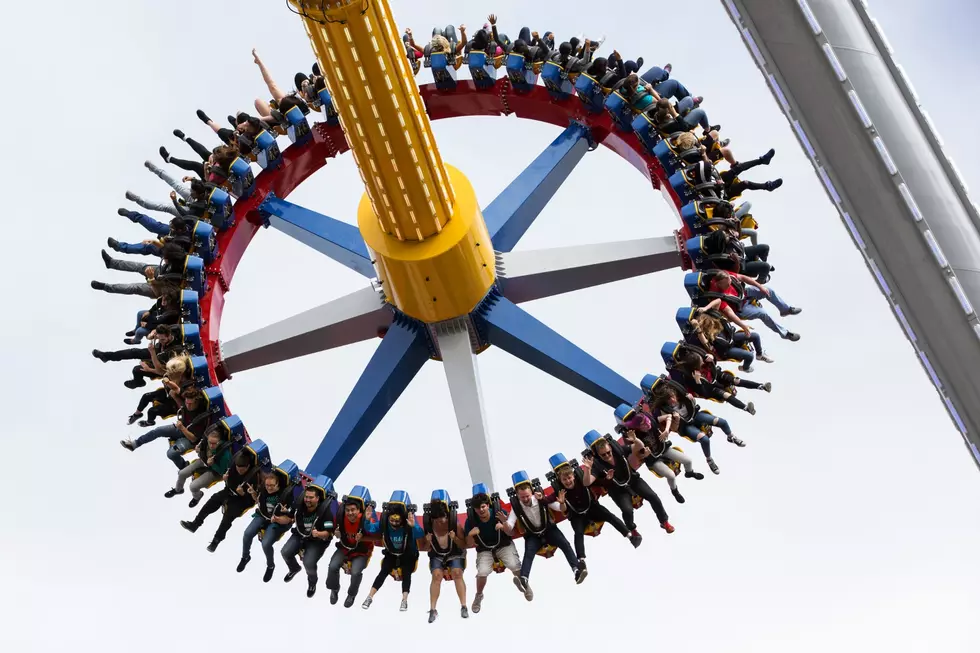 World's Tallest Pendulum Ride Coming to Six Flags Great Adventure in 2019
Greg Grudt/Mathew Imaging
The DC family of rides is getting a new member in 2019. Get ready for Wonder Woman Lasso of Truth!
On Thursday, Six Flags Great Adventure in Jackson announced that in 2019 they will be bringing another DC Superhero ride into the fold, and that hero is none other than Wonder Woman and her Lasso of Truth.
If you love spinning, swinging, and soaring in the sky then this is the ride for you. Wonder Woman Lasso of Truth is a gigantic, pendulum-shaped attraction that shoots you on a 'dizzying journey to extreme heights'. Is it 2019 yet because this looks AWESOME!
Just a few fun facts about the ride:
17-story pendulum that swings back and forth
Speeds that reach almost 75 miles per hour
Share the experience with 40 other riders propelled in counterclockwise circles
Floorless seats that leave riders' feet dangling as they whirl through the air
Riders experience a feeling of weightlessness at 172 feet in the air
Park President John Winkler had this to say about the new attraction, "Innovation is part of the Six Flags DNA and we deliver new, groundbreaking attractions every season. Wonder Woman is one of the world's most iconic DC Super Heroes and we are thrilled to add this action-packed ride bearing her name to our Metropolis themed area."
As to when we can experience this new ride for ourselves, look for the debut to be in late Spring 2019.