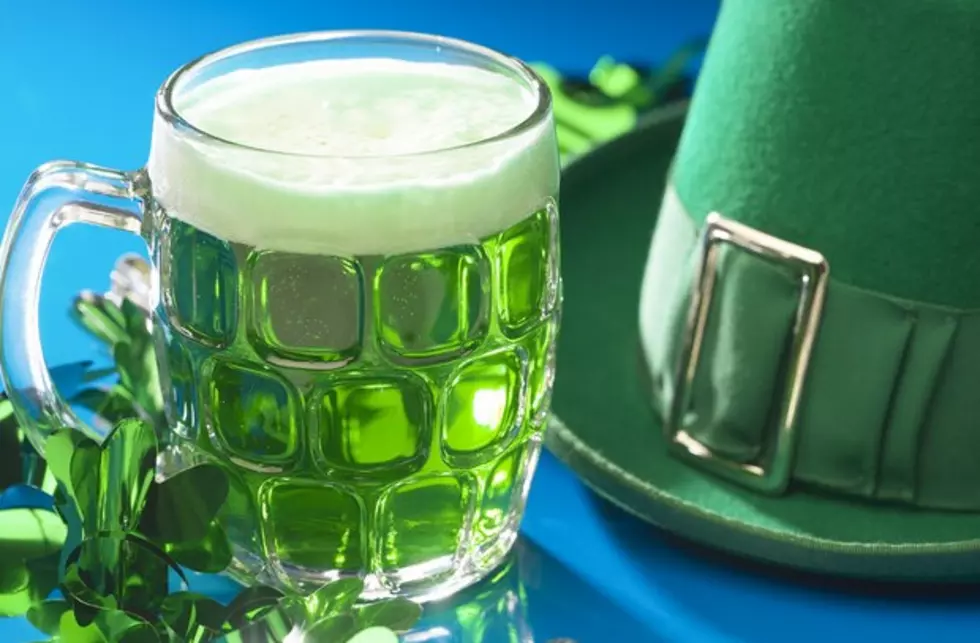 We're Throwing an All-Day St. Patrick's Party at Dubliner Irish Pub & Grill in Galloway!
Hemera Technologies/ThinkStock
The only place to party on St. Patrick's Day is with SoJO at Dubliner Irish Pub & Grill in Galloway, and we're starting at 6 a.m. Friday!
Our all-day live broadcast begins with The Mike Show and a free breakfast buffet at 7 a.m.! Mike and 'Social' Spring will be playing all kinds of festive games (like Lucky Charms of the Irish, Cabbage Pass, etc.) while SoJO On the Go hooks you up with prizes including concert tickets to see Green Day and U2!
Make sure to break out all your green and add a little love for SoJO 104.9! The partygoer who displays the most SoJO spirit will win something special!
Taste the Emerald Isle with Guinness, Smithwick's, and Harp on tap! Plus traditional Irish pub fare like corn beef cabbage, shepherd's pie, bangers and mash, and more! And, what would a St. Patty's party be without a little jig? Live music starts at 2 p.m. with The Belfast Connection till 6, Dinardo Brother's Entertainment picking up at 7 p.m., Irish Step Dancers, and even Bagpipers!
There will even be special T-shirts handed out by our friends at D'arcy Johnson Day Lawyers!
Tell all your friends! For St. Patrick's Day, it's gotta be Dubliner Irish Pub & Grill at 325 East Jimmie Leeds Road, Galloway with SoJO 104.9!