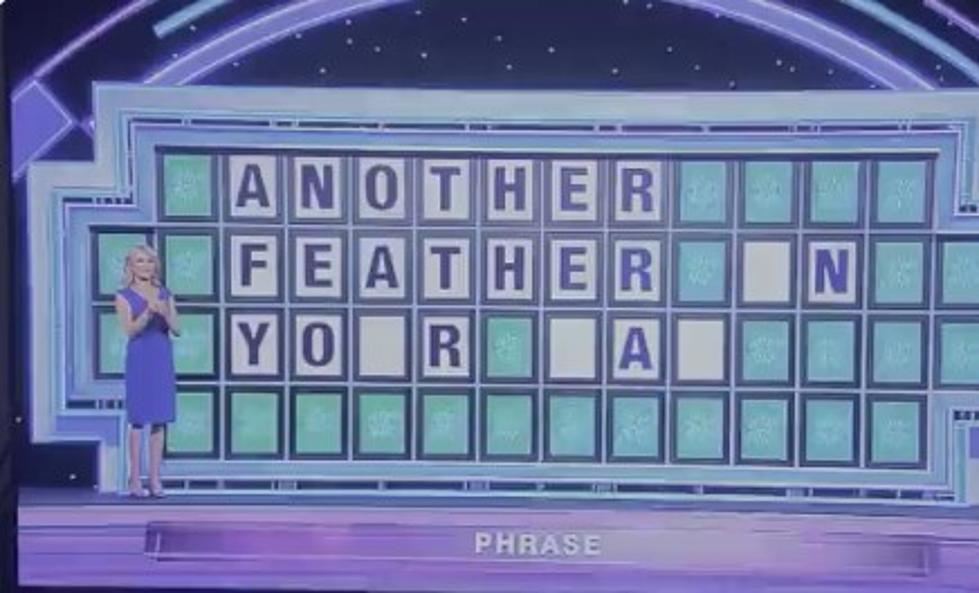 Watch The Dumbest Two Minutes in 'Wheel of Fortune' History
Wheel of Fortune/Twitter screenshot
The next time you say something stupid or miss what later seems like the most obvious thing in the world, remember this TV moment.
Listen to Eddie Davis mornings on Lite Rock 96.9 and download our free Lite Rock 96.9 app
Tuesday night's "Wheel of Fortune" episode has social media followers shouting about the show's "dumbest moment ever."
The frustrating episode featured three contestants taking 8 turns and 10 attempts to solve the puzzle: "Another feather _n yo_r _a_"
While the correct answer was simply "Another feather in your cap," the players took several tries to get there — and it left viewers very frustrated.
Game player Laura Machado had three guesses to win as host Pat Sajak and legendary letter-tuner Vanna White looked on. However, Machado's wrong answers included: "Another feather in your hat," "Another feather in your lap" and "Another feather in your map."
Meanwhile, fellow contestant Christopher Coleman didn't guess any of the correct letters and landed on Bankrupt when he twirled TV's most infamous wheel.
Thomas Lipscomb also scored a Bankrupt and Lose a Turn for his first two times in the hot seat. But on his third try, he guessed "C" and correctly solved the phrase.
Twitter had its thoughts — with one viewer writing, "Hey if you feel like screaming at the TV in agony and want to throw something at your screen round 2 of tonight's 'Wheel of Fortune" is *perfect* for you."
Every South Jersey Restaurant That's Been on the Food Network
Listener Picks: Five Absolutely Delicious South Jersey Bakeries